International Boxing Tournament
Fri 22nd February 2013
International Boxing Tournament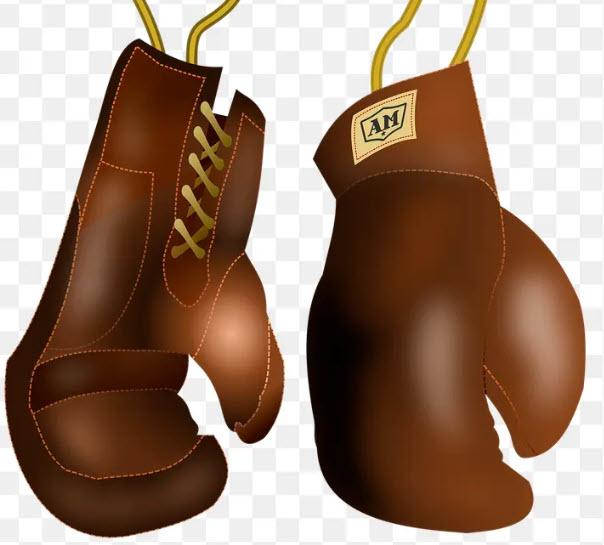 The annual boxing event, organised by the Rotary Club of Basingstoke Deane in association with the Amateur Boxing Association of England was held this year on the 22nd February 2013. Those attending the evening enjoyed a fabulous dinner followed by some very hard fought and competitive boxing contests between the teams from Sweden and England. Two of the bouts involving women boxers for the first time.
The Swedish boxers produced a first class match winning performance against the England team on the night. The Swedish team got off to a flying start as they won with points victories in the first three bouts - Clearence Goyram, Nurbo Bozan and Elin Roolund triumphing over Kane Stewart, Jimmy Randall and Talia Anthony respectively.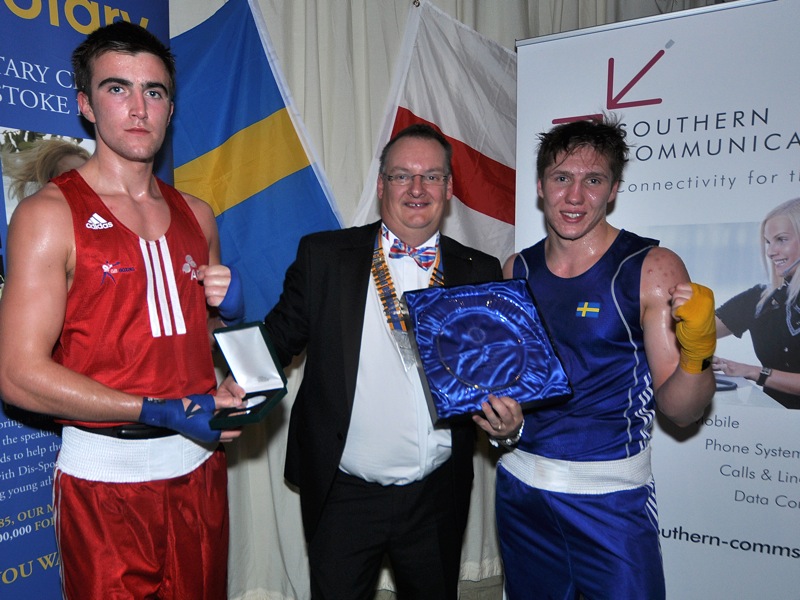 England finally got on the scoreboard in bout four as Lisa Whiteside defeated Linnes Strandell - an impressive performance that earned her the 'Best Boxer' accolade on the night.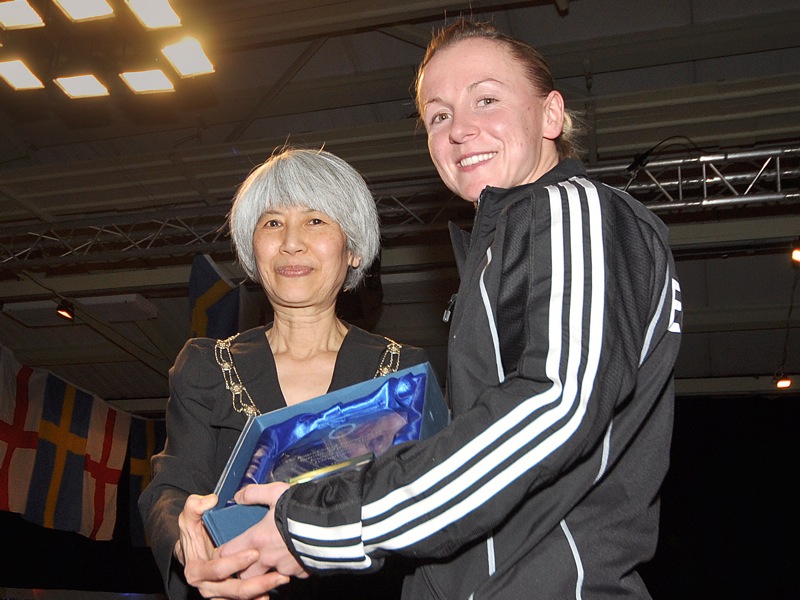 Her success for the England team was followed by another as Felix Cash outclassed Scandinavian opponent Ben Bodilia.
In bout six any hopes of a England team victory were dashed as Hampus Henriksson got the judges panel vote over Jake Ball.
In the final bout Greg Bridet put up a brilliant fight against his Swedish counterpart Gabriel Richards. This was one of the best fights of the night, with our local lad landing plenty of good blows, however not for the first time the expertise of the judges was telling as they scored a win for the Swedish boxer.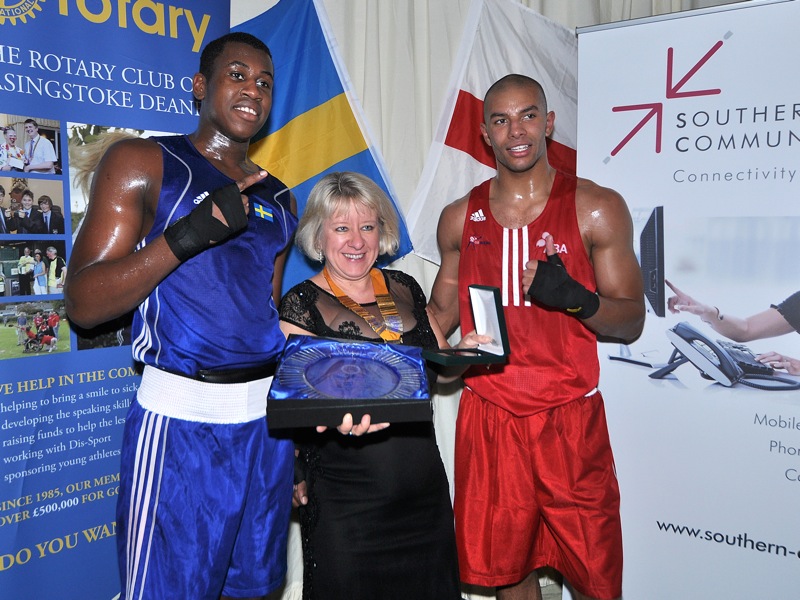 While the Swedish team triumphed on the night and all those watching had a great evening, it is important to remember that the real winners are the many good causes that are helped and supported by the money raised at the event, which is also well supported by local businesses. Over