Our Aims for 2017-2018
Our aims for 2017-2018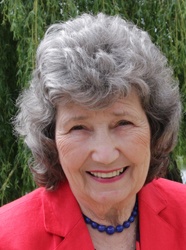 The 'Rotary Year' begins on 1st July, when a new Club President takes office.

This year, Sudbury Rotary Club's President is Lesley Platt, who will decide the Club's direction for the year. Lesley joined Sudbury Rotary Club four years ago and is well known in the town in various roles.
Members of the Club are appointed to one of a number of Committees, and it is to these that our targets are devolved.
The Club Committees include the following :
Administration & Member Services

- to ensure the financial viability and smooth and efficient running of the Club and special events, offering a variety of interesting speakers and activities

Community & Vocational

- organising events and projects, helping to raise funds and the profile of Rotary and ensuring the local community is aware of the good work which Rotary does

Environment & Youth

- maintaining the programme planned by them regarding their work with schools, including Crucial Crew and setting up Rotakids at one local primary school and developing this elsewhere as opportunities permit

Foundation & International

- taking forward plans to raise awareness and funds for a number of projects in developing countries, especially those providing education for school children and skills training for teenagers and adults, as well as continuing to promote 'End Polio Now' and other Foundation initiatives

Membership

- increasing membership, developing the Friends of Rotary proposal and ensuring a 'Membership' presence at all Rotary events