Tribute to Peter Robinson
Gathering of local townspeople and Princes Risborough Club members to celebrate Peter Robinson's achievements. Sadly Peter passed away on Saturday the 11th of October.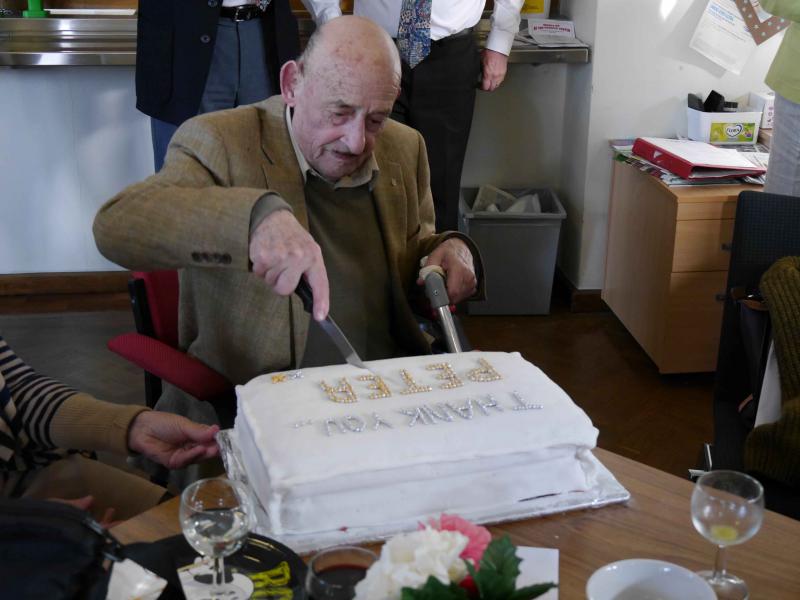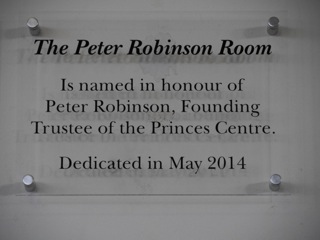 Decades of Service to the Community
With great regret and sadness we announce that Peter passed away on Saturday the 11th of October. His contribution to the town, the Princes Centre and the Rotary Club of Princes Risborough will never be forgotten.
The work of one of Princes Risborough's most committed and respected residents was acknowledged in a surprise celebration at the Princes Centre on 23 May.
Rotarian Peter Robinson, who has been active in many community organisations and for many causes over decades, received an enthusiastic welcome when he entered the Centre and found a large audience waiting to greet him.
The evening began with a tongue in cheek "This is Your Life" from Rotarians Tony Maisey and Chris Brooks. This entertaining start included embarrassing pictures from the past and it was sometimes difficult to separate fact from fiction.
Peter's work over many years was then acknowledged in a warm tribute by video from local MP and Speaker of the House of Commons, John Bercow.
Rotary Club President John Hughes spoke of how Peter, who was one of the Club's founders, lives up to the Rotary motto "Service above Self" and then sprung a surprise by announcing that Peter was being recognised as a Paul Harris Fellow. This reflects Peter's outstanding commitment to the Club and the community. This is the second time that Princes Risborough Rotary has recognised Peter's achievements in this way - a unique event for the Club.
President John then presented a cheque to Peter from the Rotary Club, adding 5,000 (which included a generous donation of 1,000 from Barclays) to the "Save the Day Care Centre" Fund in Princes Risborough and bringing the amount raised for the Princes Centre by the Rotary Club in the past 18 months to over 25,000.
Peter has been a driving force behind the efforts to maintain day care facilities in the town and the Princes Centre is now more than half way towards its target of 300,000, the amount required to buy and carry out essential repairs to the building and therefore ensure its survival as a local day care facility. The Centre is run as a social enterprise and provides day care for older and vulnerable residents and is also a venue for community events.
Peter's efforts to ensure that Princes Risborough's day care services for mentally and physically disadvantaged people have been secured were praised by Town Mayor Alan Turner, who unveiled a Plaque which named the Main Hall of the Centre as The Peter Robinson Hall.
Entertainment, which included a special musical tribute to Peter, was provided by songs from an enthusiastic group of the Centre's clients and the evening was successfully rounded off with a generous buffet.