Thame Carnival 2015
Sat 13th June 2015 at 13.00 - 17.00
Thame Rotary Club has displayed a Shelterbox tent with disaster relief materials.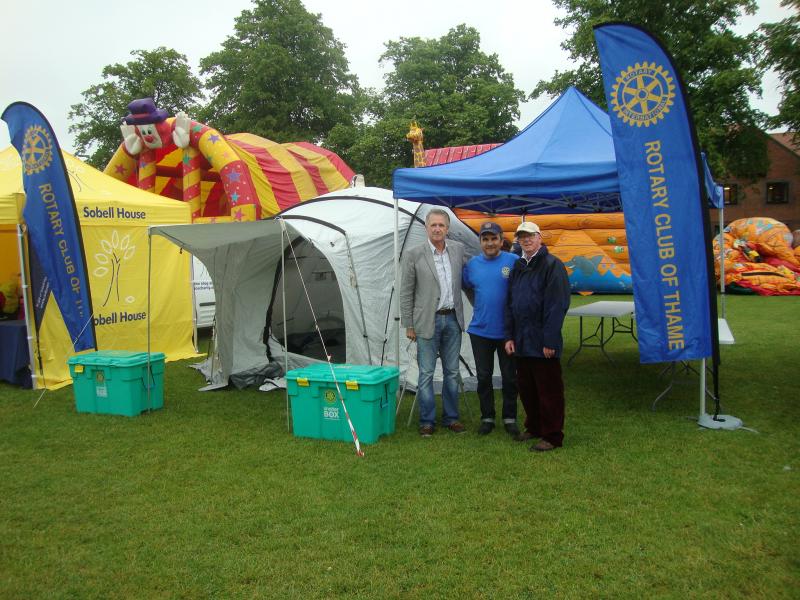 The public had the chance to participate in a contest. The challenge was to remember the items seen in the tent.
The adults had to remember the disaster relief equipment, and the children had to remember... the teddy bears.

Peter Hook, one of the Rotarians, who organised the stall, said:

"

A special thanks goes to Tom from Princes Risborough Rotary who delivered and collected the shelter box.

We did well, it was a great stand, well presented. The competition we held for children acheived only 3 correct answers and was won by a boy from Stokenchurch. Wally's toy shop donated a £5.00 voucher.
In the adult competition no one remembered everything contained in a Shelter Box that we laid out in the tent. On this basis no prize was awarded. Two people remembered everything except the STOVE which was positioned in the middle of the tent!
We raised approximately £37.00 which was not important. We were there, we had some fun, many people will remember Rotary as a result and we all got very wet."