Pancake Day
Staines Rotary followed its tradition of entering a team for the annual Pancake Day race through the High Street in support of Staines Shopmobility.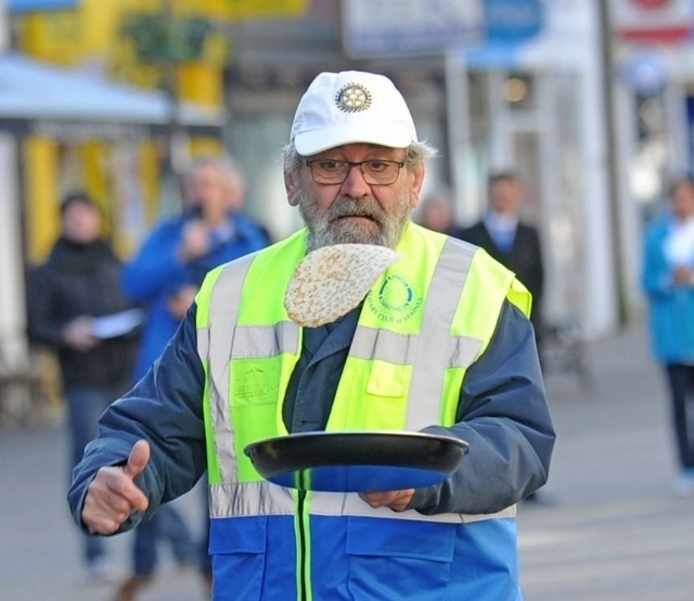 This year was the 10th staging of the annual Staines Charity Pancake Race in the High Street. Pancakes were flipped by fancy dress clad contestants all vying to be named champion.
Team members Nic Halton and Paul Francis sailed through the first two heats, successfully tossing and catching their pancakes as they ran, but in the second leg of their next race Nic pulled a calf muscle and had to retire hurt.
However not all was lost. Spelthorne Mayor Cllr Mark Francis, an honorary member of the club, stepped in and completed the leg for us. Honour was saved! And Nic is making a good recovery.