An Evening with Cdr James Blackmore
On the occasion of the 111th birthday of Rotary International, at our meeting on 23rd February we were treated to a very special guest speaker.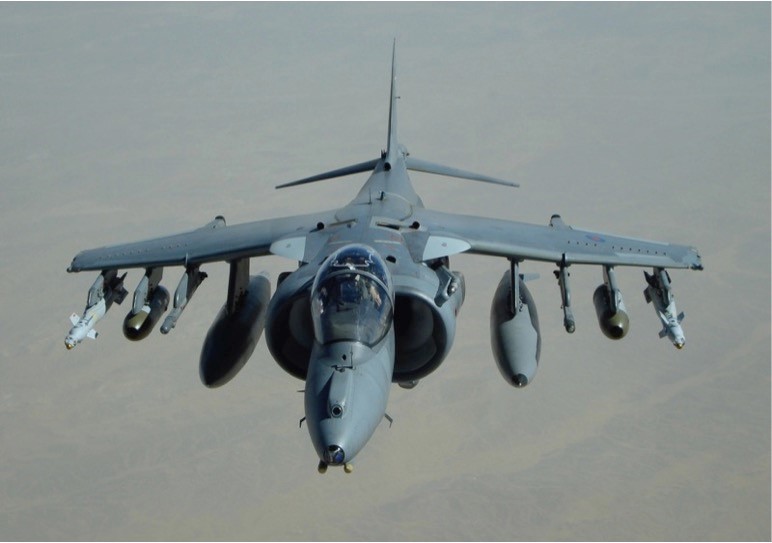 Cdr. James Blackmore RN, currently Commanding Officer of the Royal Navy Fixed Wing Force based at RNAS Culdrose in Cornwall, drove up from Culdrose that afternoon as our guest to talk to a gathering of Rotarians and guests about his life as a Harrier pilot. Cdr. Blackmore joined the Navy in 1996, entering through Dartmouth College, and was soon to join the fixed wing arm of the Fleet Air Arm.
In his enthralling presentation, he explained to us the various features of the Harrier GR9 ground attack aircraft, including its armaments and aerial survey equipment, and the array of instruments in the cockpit.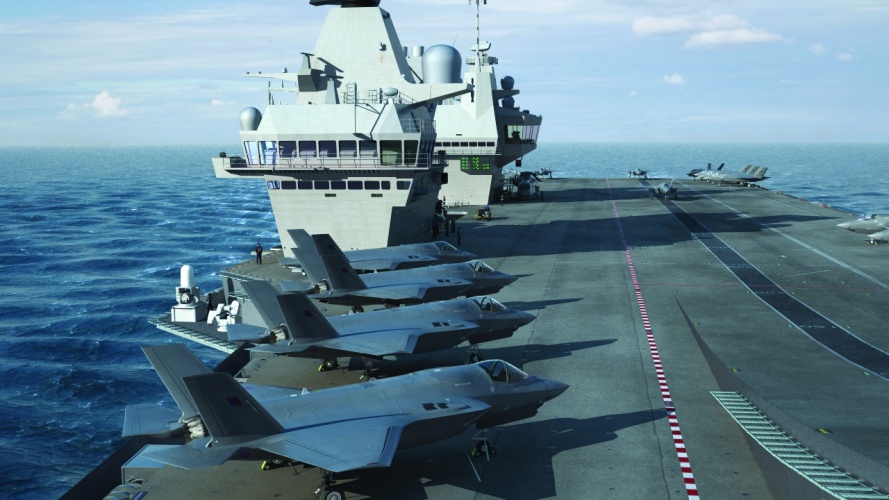 Concluding his talk, he gave us an insight as to the future direction of the Royal Navy. Noting the absence of any carrier capability for 5 years following the decommissioning of HMS Ark Royal and the decision to drop the Harrier as one of the Navy's key attack and surveillance aircraft, he said that with the expected commissioning of the 65,000 tonne HMS Queen Elizabeth in 2018, and the acquisition of the US built strike aircraft with vertical take-off capabilities the F35B, the Navy's fixed wing will be stronger and more versatile, and able to react more quickly and conclusively to threats to the UKs interests across the world. With the addition of a second carrier, HMS Prince of Wales in 2020, and the anticipated renewal of Trident, together with a surface fleet of state of the art warships, the UK will have one of the most modern and versatile fleets in the world.
To conclude the evening, Cdr. Blackmore was presented with a donation towards his favoured charity, Combat Stress.