Making social media work
David Endersby, from TW18 Business Media gave our 19th April meeting an informative talk about making social media work.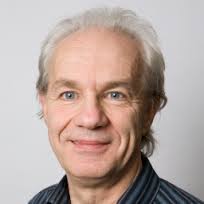 Born and raised in Surrey, David had a three-year exile in the Midlands doing a degree in Biological Sciences at Warwick University. Since then he has spent most of his life in sales or customer services in one way or another recently selling and marketing property in the beautiful Cape Verde islands before running 'The Best of Staines' for two years. It was during this time that he developed my interest in social media.
David is a firm believer in the power of social media and wants to champion its use for all ages. It is not just something for the young.
David has a strong interest in the local community and want to use his expertise to help local businesses to grow and thrive in these difficult times. He lives in Ashford and has built up strong connections with many local business owners in Staines and the surrounding areas.
Many local businesses feel that they should be on Facebook, Twitter and other social media platforms but they either lack the knowledge of where to start or just don't have the time. David offers services which are designed to help businesses with both these problems.
David concluded his talk by saying that he uses the power of social media to help businesses to grow.