Rotary's Jaipur Limb Project
Rotarian Roger White, a member of Rotary"™s Jaipur Limb team, came to our 26th April meeting to give us an update on the project, a charity which Staines has long supported.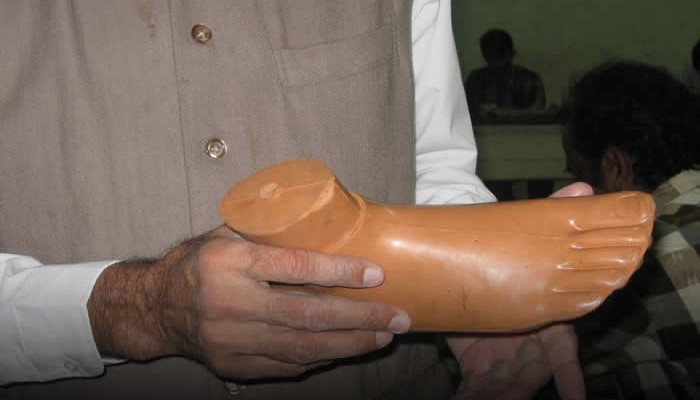 Roger told how the project retained the objective of its founders in Jaipur, India, to provide amputees with prosthetics that were effective, inexpensive, and simple to make and repair so that they can be fitted in workshops near to the population where they are needed. That need was now being met in several other countries, notably in conflict regions, where children in particular are at risk of losing limbs by stepping on land mines.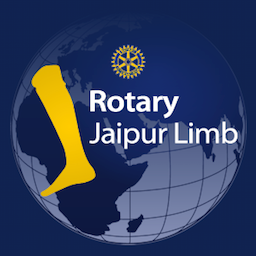 A Jaipur limb can be made and fitted for as little as £30, whereas a western limb will cost between £1,000 and £2,000. The basic limb is a below knee prosthesis fabricated from durable, high-quality, high-density polyethylene pipes. of a type used for water supply. The unique component is the Jaipur foot, a clever combination of wood and various densities of rubber vulcanised into a realistic looking brown foot. It is hard wearing and will last for three or four years, longer if worn with a shoe.
The charity was now established in workshops with trained local operatives in many African countries from Kenya to Zambia. There are also other centres in Nepal, Pakistan, Sri Lanka and across India. More recent and current projects are in Cote d'Ivoire, Benin, Zimbabwe and a major Centre in Haiti. It also has plans to set up in Jamaica which has patients with missing limbs as a result of conditions such as diabetes.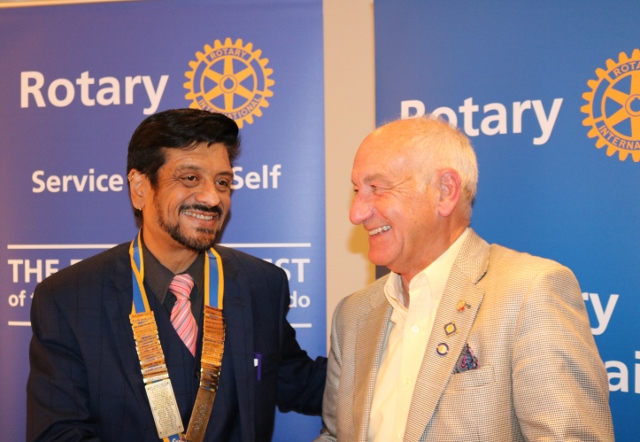 President Shirdi ended the meeting by handing a cheque to Roger as a donation to the Jaipur Limb Project.