LEND WITH CARE.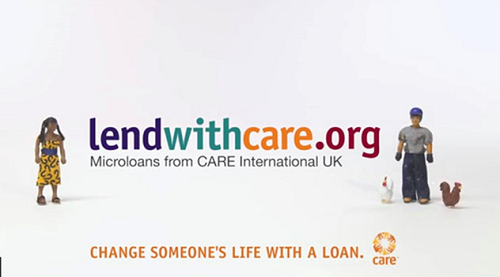 Lendwithcare is a revolutionary way to help some of the world's poorest people work their way out of poverty with dignity. Lendwithcare allows you to lend as little as £15 to fund a small business and once your money is repaid you can choose to recycle your loan to support another poor entrepreneur, or withdraw your money. Lendwithcare is currently working in ten countries.
Lendwithcare is an initiative of poverty fighting charity, CARE International UK.
100% of the money loaned through Lendwithcare goes to the entrepreneur. For more information Click Here
Report for January 2018
Repayments in the month – 152
Additional loans fully repaid - 17.
Total repaid - £5,010.50.
Amount reinvested in the months – £0.
Total lent - £6,413.23.
Account credit - £487.64.
Cash at bank to reinvest - £181.77.
Cash in hand to be paid into bank account - £37.
Entrepreneurs helped – 1,531.
Family members helped – 5,295.
Number of loans made – 425.
Jobs created - 649.
There are now 82 Clubs in the 1080 Group supporting LendwithCare, and they have collectively loaned £189,722.84.