Rotary invests in future leaders
On Sunday 3rd April, 5 students from the Matthew Arnold School joined 32 other students from across Surrey and Sussex to attend 5 days of challenging activities designed to test and improve their leadership skills.
The course, which is specially designed for the Rotary Youth Leadership Award, is held at the High Ashurst Outdoor Education Centre, a Surrey County Council maintained facility run by Surrey Outdoor Learning and Development.
The 5 days saw participants tested in a number of different activities involving Abseiling, Challenge Course,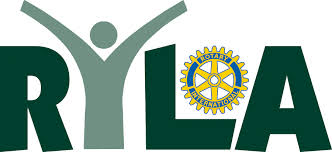 High Ropes, Canoeing and Orienteering, where success depended on developing team solutions and working together. Despite the challenges, the course was well received by all the participants who agreed that it has helped immensely in building self-confidence and an ability to display leadership skills; as one participant has said "I can honestly say I have left as a different person and this incredible opportunity wouldn't have been available to us young people without the help of people like yourselves from the Rotary Club. So thank you very much for supporting this amazing RYLA course that benefits and gives teenagers of today skills that will be essential for our futures."
The five students from Matthew Arnold School were Kelly Mwaamba, Lizzie Tolland, Nick Winters, Apenisa Tanuku and Tahira Abdul. They were sponsored by Staines and Ashford Rotary, as part of Rotary's commitment to youth development, and is just one of several youth programmes sponsored by Rotary and open to students in Spelthorne.