Young Chef Competition
Thu 12th January 2017 at 16.00 - 18.00
Llantwit Major young chefs cook up a storm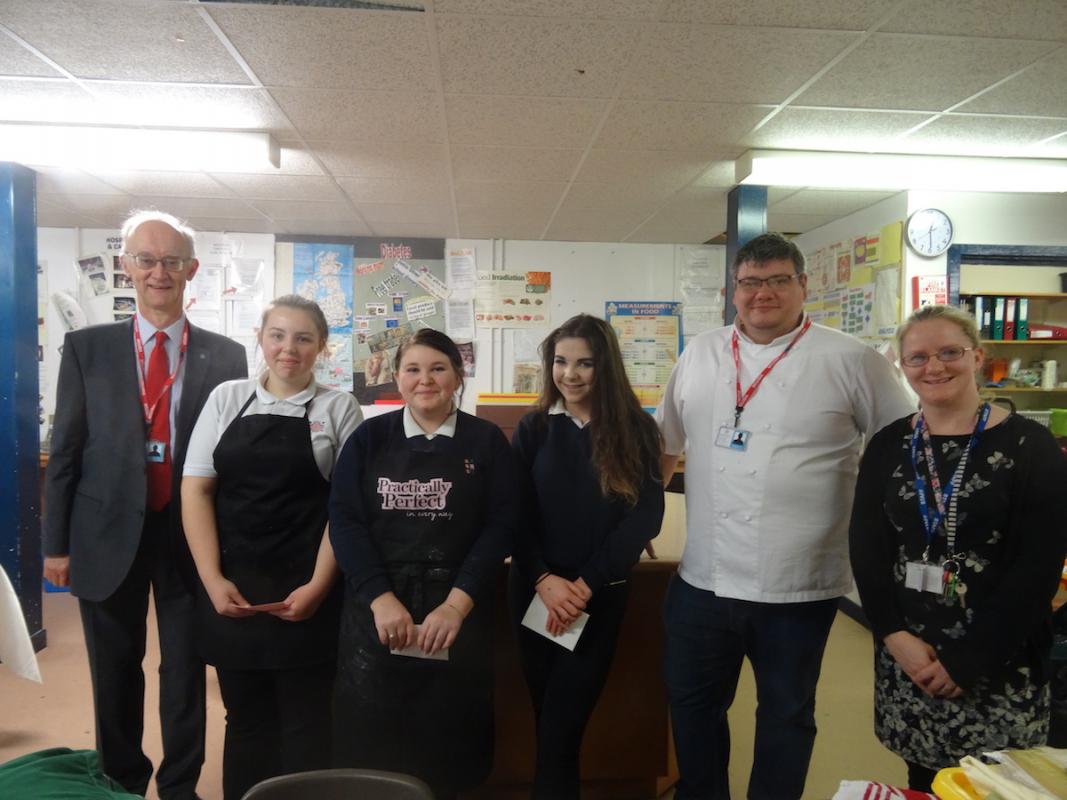 The first round of the Rotary Young Chef competition was held at Llantwit Major Comprehensive School on Thursday 12th January 2017 with young aspiring chefs taking part. The competition required the chefs to prepare, in two hours, a healthy three course meal comprising a starter, main and dessert courses for two people costing less than £15.
This year saw girls aged between 14 and 15 competing in what proved to be a very close contest. The menus prepared by the young chefs were varied, mouth-watering and challenging. The table layout and food presentation by all the contestants was to a high standard. All the meals were very tasty as evidenced by the frequent sampling by the judge and others present . This gave the judge, Mr Alex Smith of Chartwells Independent currently serving The United World College at St Donat's, a major headache in selecting a winner. After much deliberation Jessica Bowen was declared winner with Bailee Potter and Leah Elliot a very close joint second. The Young Chefs' teacher, Rachel Newbrook considered the competition an excellent way for budding young chefs to show-case their talents and creative flare and she was delighted that they all did a sterling job under pressure in a very close competition. She was very proud of them all. The winner will represent Llantwit Major Rotary Club in the Area final to be held in Maesydderwen School Ystradgynlais on the 8th February 2017.
President Charles Anderson thanked the young chefs and Rachel Newbrook for all the hard work done in preparation for the competition and wished the young chefs the best of good fortune for the future. Chef Alex Smith and Mr Ian Hunt of FILCO were also thanked for their generous support of the competition.
The Young Chef Competition, one of many well established and successful youth competitions promoted by Rotary International in Britain and Ireland (RIBI), is open to students in full time education between 11 and 17 years of age. It is a four-stage National competition to support and encourage development of cookery skills.