Clevedon Yeo AGM 2017
Held on 3rd May 2017 at The Walton Park Hotel, Clevedon
THE ROTARY CLUB OF CLEVEDON YEO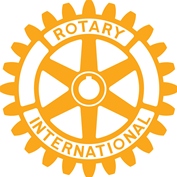 Annual General Meeting
3rd May 2017
Minutes
1. Welcome to visitors-No visitors but all members present
2. Presidents report-
Attached: Click Here
3. Treasurer's report and budget proposal for 2017/18-Treasurers report
Attached. Click Here
After discussion it was agreed to increase subs to £94. The Presidents honorarium was discussed and queries raised as to its current level. Will remain in place unless incoming President declines it.
4. Confirming Honorary member Julia Elton –after discussion confirmed again with a majority vote (3 against/abstentions) YK will send a covering letter/planner to her
5. Appointing a person to examine the club accounts for 2017/18-Helen Riley kindly volunteered
6. Appointment of a representative and a substitute to attend District council-Chris Morris with Mike Lindsey as deputy
Thereafter any club business to be taken.