Magna Charity Events
Our Charity Events for 2017/2018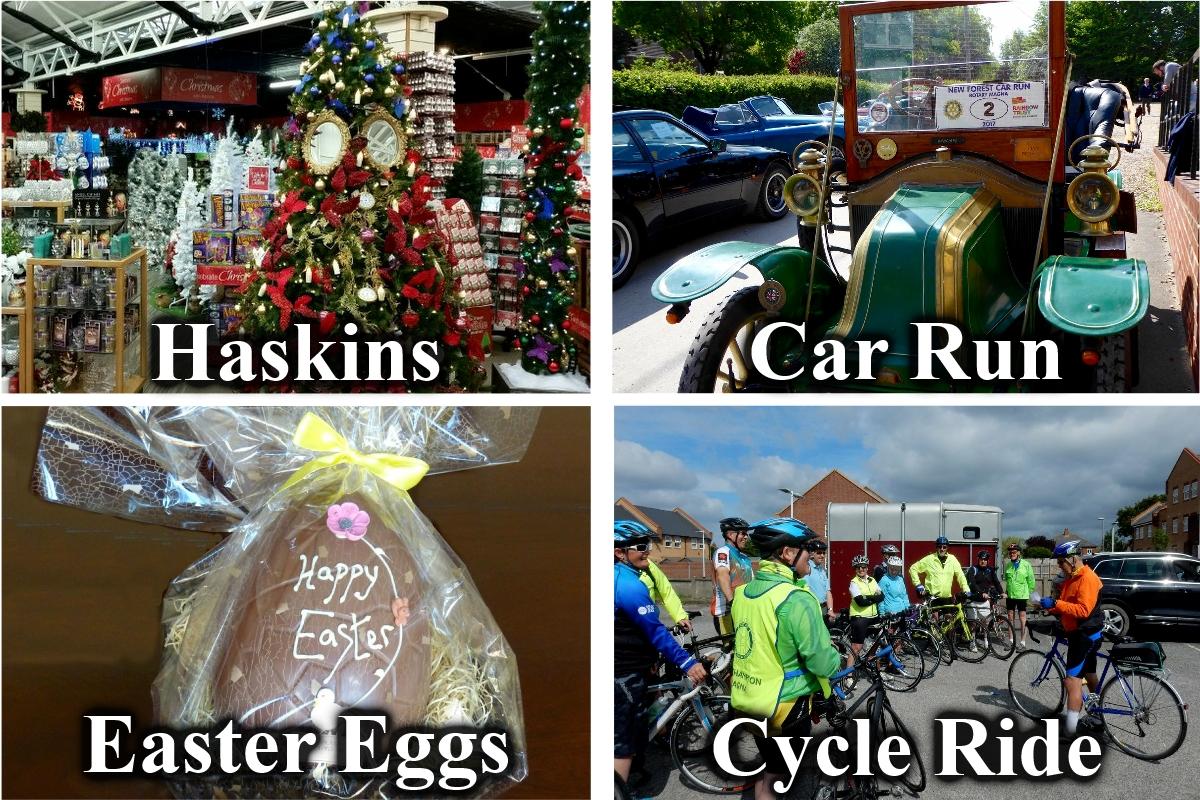 Rotary @ Haskins - November 2017
On 15th November 2017 we 'take over' the Haskins Garden Centre in West End for an evening of Christmas Shopping, excellent food and entertainment.
You will receive a 10% discount vouchure for shopping in the Garden Centre. We will have about 30 craft stalls in the Christmas Market. These stalls have hand-made and locally made gifts.
The dinner is a choice of 3 courses, wine etc is available for purchase.
Easter Egg Competition - April 2018
Our Easter Eggs are hand made by Beaulieu Chocolate Studios. More info to follow.
New Forest Charity Car Run - 13th May 2018
This will be our 24th Car Run through the New Forest. More info to follow.
Rotary Cycle Ride - June 2018
More of a Family Fun Day cycle ride, on Saturday 16th June. More info to follow.
For more information on any of our Events go to CONTACT US in the Menu and choose the event you are interested in.