Dawn Wigley - Ash Lea School
Thu 20th July 2017 at 19.15 - 21.15
Dawn gave a brief history of the school and then spoke about the "Art Fortnight"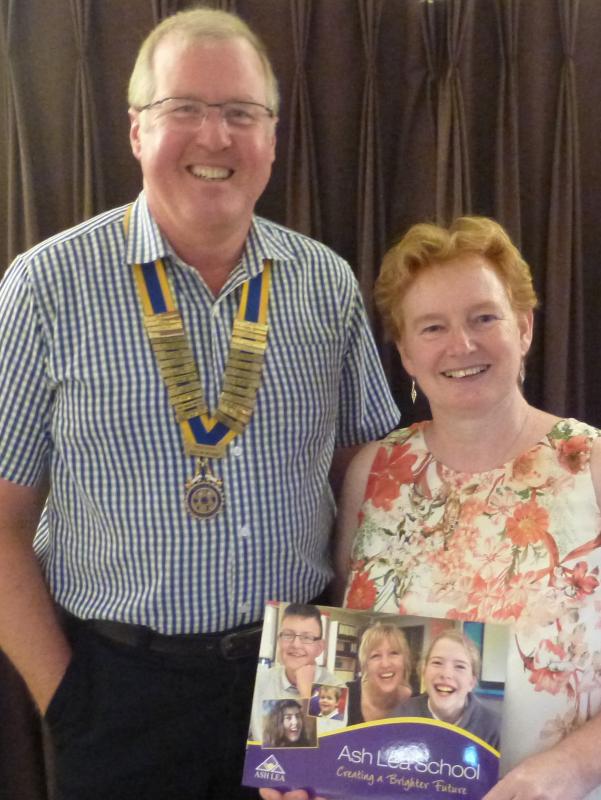 20July 2017 Ash Lea School Cotgrave – Head Teacher Dawn Wigley
Following our recent support towards funding an Arts Fortnight at Ash Lea Special School, Head teacher, Dawn Wigley gave us an interesting presentation of the activities the children experienced during the project.
We were shown pictures of the children working towards the creation of two enormous collaborative pieces of artwork in response to the book "Where the Forest Meets the Sea". The other piece took Cotgrave and its mining history as its inspiration. The work produced was excellent and Dawn and her staff expressed pride in their achievements.
Ash Lea school started in 1973, serves the needs of children aged 3-19, currently with 72 pupils on roll with a wide range of severe and complex needs, requiring a staff of 60.
Following an Ofsted inspection it was felt that the accommodation didn't meet the needs of all pupils so, Dawn approached local Rushcliffe MP, Ken Clark about the issue and he arranged a visit to see the Education Minister, Vicky Morgan. With additional funding the school is now in temporary accommodation in West Bridgford, a brand new school is being built on the original site at Cotgrave and should be completed within a few months. We were shown pictures of work in progress.
The two works of art which were produced by the children will be taken to the new school when it is completed. GT