President Peter will welcome to the meeting,
Tue 16th January 2018 at 13.00 -
The Mayor of Croydion, Councillor Toni Letts.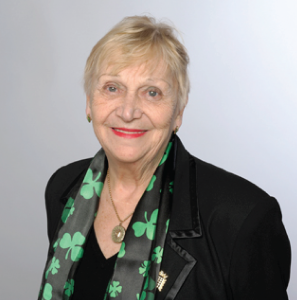 Toni Letts is the councillor for Selhurst ward, and this will be her second term as Croydon Mayor, having served in 1997-1998.
Dublin-born, Toni Letts trained as a nurse in London before studying for a degree in youth and community matters, an interest area which has underpinned her life and work since. She was first elected as a councillor in 1986.
She is a founder member of Croydon's Family Justice Centre and a safe house for women and children who are victims of domestic violence. For 10 years, she was the director of housing for Croydon YMCA, later serving as chief executive of South London YMCA for a further 10 years, developing housing in several of boroughs.
In 1994, she was awarded an OBE for her services to housing and the community.