Rotary Adventure Camp in Himalayas
Mon 21st August 2017 at 19.30 - 21.30
Genevieve Kirk spoke about her Rotary sponsored trip to India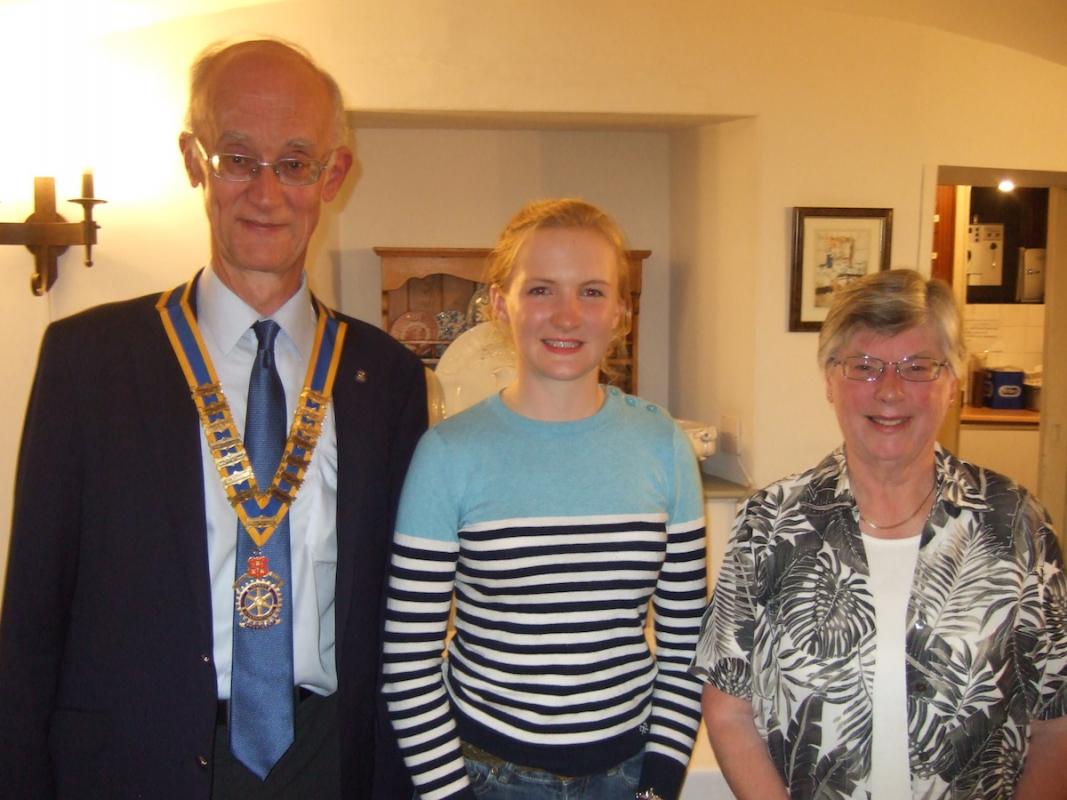 Genevieve Kirk spoke to the club about her experience of visiting the Himalayas in 2016. She had applied to join a Rotary 'Learning and Adventure Camp' which was arranging to visit that part of India. Young candidates from numerous European countries applied to be part of the thirty students who were to travel together. There were three from the United Kingdom and Genevieve was chosen as one of those following a rigorous selection procedure, the local interview for which was carried out by Cowbridge Rotary.
Genevieve was a self-funding candidate who worked hard to raise the necessary funds for her two week adventure. The party travelled widely in northern India and visited villages and schools in order to get to know the locals. Everywhere they went they were treated with warmth and friendship. Genevieve said that much of the travel was by train which became complicated if a change or two was necessary to complete a journey as trains rarely adhered to the published timetables. She commented that she would never again grumble about Great Western! Later in answer to a questions Genevieve said that in Indian villages she frequently saw dogs but could not ever recall seeing a cat. The whole experience had been memorable and she was still in touch with many people she met especially her fellow travellers.
Genevieve returned to complete her A level course at Cowbridge Comprehensive School. She had heard that day that she had obtained two A's and two A*s in that examination and had been offered a place at The London School of Economics to study for her degree in 2018. She was taking a year out to work with her other passion, horses. President Charles Anderson asked Rotarian Gareth Cheesman to propose the vote of thanks on behalf of the club for such a fascinating talk. All present wished Genevieve well for her future career.