Winners of Rotary's Young Writer Competition
Two students from the Matthew Arnold School had plenty to be pleased with when they were told that that they were winners of Rotary's Young Writer Competition in the Borough of Spelthorne.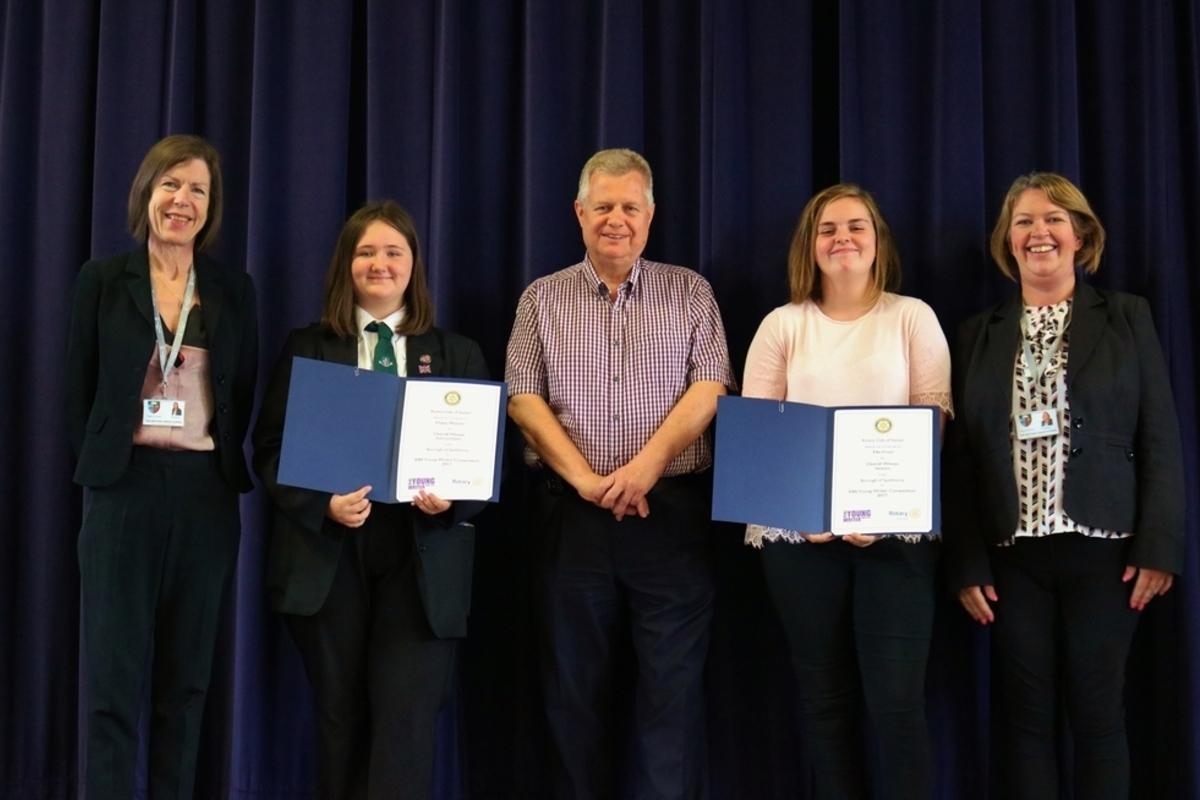 Reflections was the topic, but this was the only guidance that youngsters from secondary schools across the Borough of Spelthorne who had been invited to take part in were given. As is often the case with the Rotary Young Writer competition, entrants have their creative flair put to the test with a theme that serves up a great deal of imagination.
Ellie Frost emerged as the winning entry in the senior section of the competition, whereas Dawn Warner was the winning entry for the intermediate section of the competition. Past President, Kevin Bridge had the pleasure of awarding both students with their certificates and prizes as Head of the School, Mary Gould and Head of Drama, Debbie Lockhart looked on.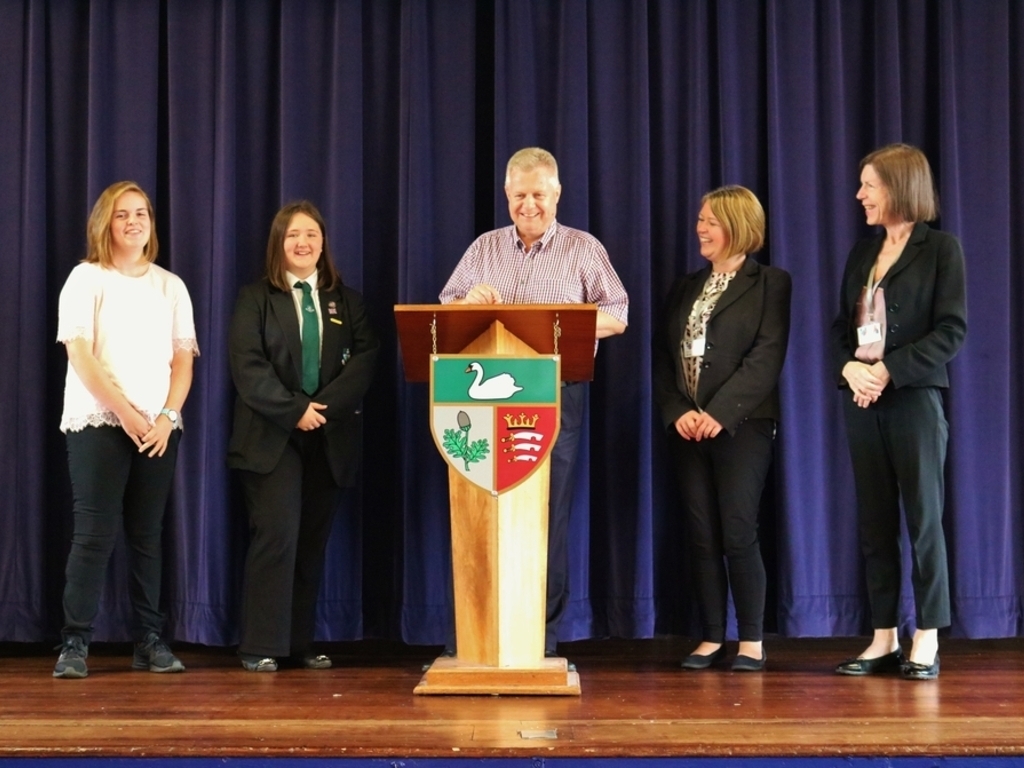 Rotary's Young Writer is one of many competitions for youngsters to enjoy. Young Photographer, Young Chef, Youth Speaks, Young Musician and Young Photographer provide an opportunity for youngsters to showcase their passions and talents.