Know Your Blood Pressure Day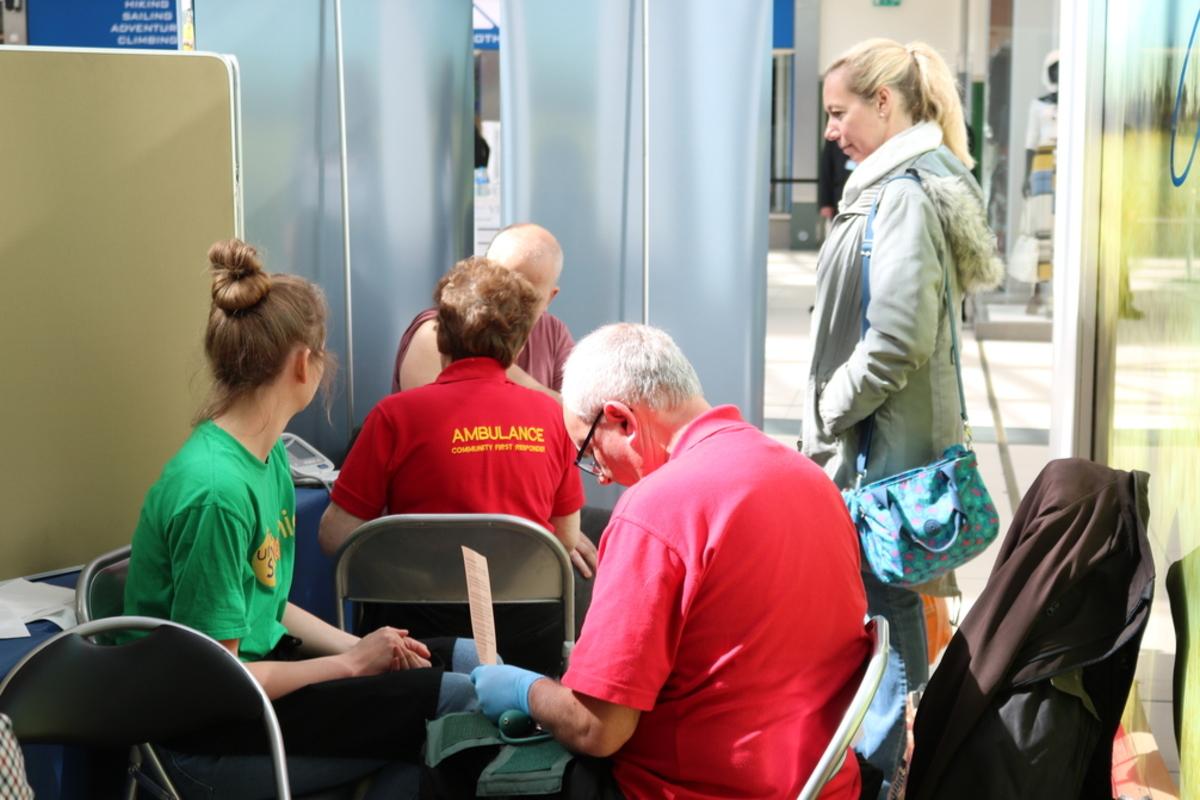 Rotary teamed up again this year to support the Stroke Association as clubs from around Great Britain and Ireland came together on Saturday, 22nd April to celebrate 'Know Your Blood Pressure Day'.
Rotarians from Staines supported by the Stroke Association, South East Coast Ambulance Service NHS Foundation Trust (SECAmb) and North West Surrey Community First Responders teamed up to host a lifesaving blood pressure testing event in the Elmsleigh Shopping Centre in Staines.
Members of the public were able to have their blood pressure checked free of charge, in an attempt to raise awareness of the link between high blood pressure and strokes.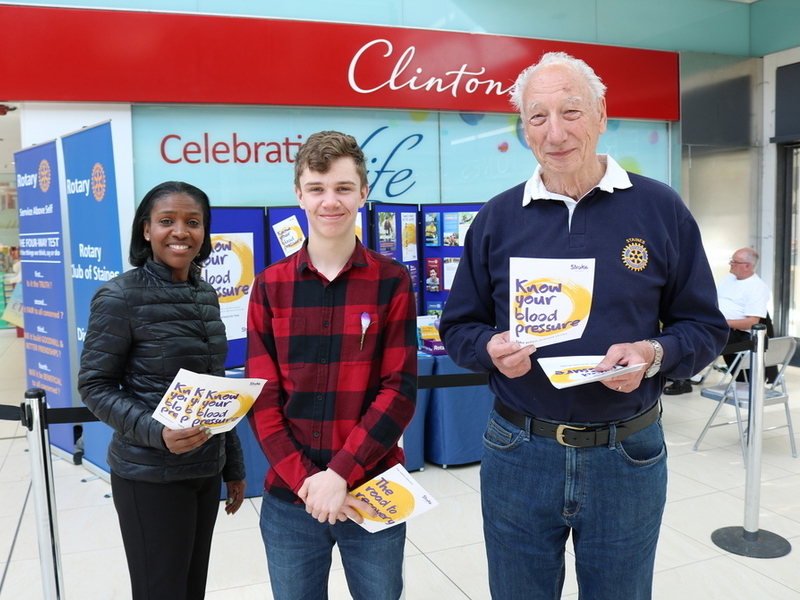 Kevin Bridge, Past President of Staines Rotary said, "Having a stroke can be devastating but people can reduce their risk significantly by paying attention to their blood pressure. Rotary is proud to support the Stroke Association's Know Your Blood Pressure campaign because it is both simple and effective. The test takes a moment to do and potentially, it could save your life. Last year we held 1,680 events around the country and this year we are keen to reach even more people."
High blood pressure contributes to more than half of all strokes in UK. An estimated 16 million people have high blood pressure and 6.8 million are undiagnosed and may not know that they are at a high risk of stroke. With events like this, together we can conquer stroke.