Rick Shaw - The Ambulance Service
Wed 15th May 2019 at 18.30 - 20.00
Sector Manager at North West Ambulance Service NHS Trust
The speaker at the Rotary Club of Furness' weekly meeting at Barrow Golf Club was Rick Shaw from the North West Ambulance Service. He told us that the service covers 5,400 sq miles, from the Scottish Border to Cheshire and a population of 7.5 million people. It is one of the busiest services in the UK and operates 24 hours a day year round. The London Area services a larger population but in a much smaller geographic area.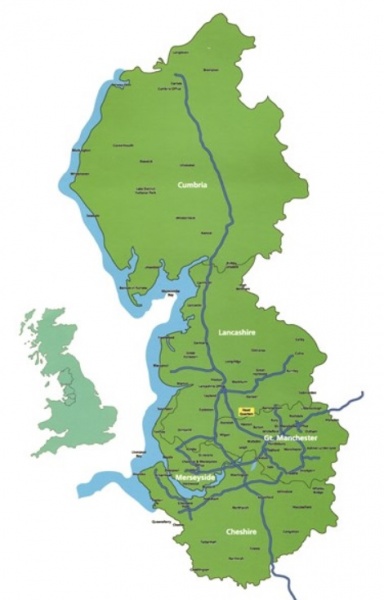 With a budget of £310 million and 6000 staff and some 1000 emergency and non-emergency vehicles, it is a huge operation. The service has 3 administrative centres focussing on Manchester, Cheshire & Merseyside, and Lancashire & Cumbria. Whilst each centre has it's discrete area of operation, they are all linked together and can seamlessly support one another if the need arises. They deal with one and a half million 999 calls each year and many more 111 calls.
The service operates to response targets, the highest is Category 1, where life is threatened. It has a 7 minute response target with Category 3 having a 3 hour response target. How are they able to achieve their target times in such a vast area?
Firstly they use clever algorithms to determine the class of response required. Then the most appropriate team will be despatched to the incident. Sometimes it will be an Air Ambulance, sometimes they may elicit the service of one of the hundreds of First Response Volunteers they have, particularly in the rural areas.
As well as ambulances, the service has 24 major incident vehicles. These are crammed full of equipment and get despatched when a major incident occurs. They were used at the Grayrigg Rail incident, at the Carlisle Floods etc. Some are for decontamination and when on site can quickly set up a full decontamination service, with changing areas and hot showers, operating independent of electricity grids etc.
Rick told us that increasingly they seek to treat their patients in their own homes rather than transport them to hospital. To do so, their paramedics are highly trained and increasingly equipped with more sophisticated equipment to deal with as many medical emergencies as possible in the home. In the future they will have on-site electronic access to patients' records which will enhance the service they provide.
Rick said that in the Morecambe Bay area they handle 52,000 incidents annually from 10 sites around the Bay. Many are single vehicle sites, and with the challenging geography, they do use their First Responder Volunteers who offer an invaluable backup service.
There were many questions, particularly about targets and how the data was collated. We were reassured when Rick told us that much of it was collected automatically and that a valuable human resource was not being used to number crunch the statistics they used to manage their operation.
Rotarian Fred Winkfield proposed the Vote of Thanks.