A College and it's Community
Thu 18th October 2018 at 13.00 - 14.00
Grant Ritchie - Lunchtime Talk - 18th October 2018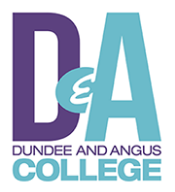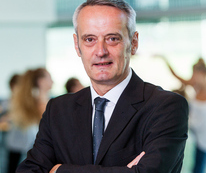 Grant Ritchie was appointed Principal of Dundee and Angus College in August this year. He has worked in the College for his whole career and is well known in the Region. As part of the core team leading the DYW bid Grant is using his contacts and experience to raise the profile of the College with the business community in Dundee and Angus.
Grant Ritchie
Principal, Dundee & Angus College
Grant was educated at Harris Academy, Dundee and graduated with an Honours Degree in History from Aberdeen University. After working in local government and freelance journalism he joined Dundee College in 1985. He completed his FE teaching qualification in 1989 and also has a Post Graduate Qualification in Educational Leadership from the University of Leicester.
He began as a lecturer in communications, and, prior to becoming Principal, was responsible for the growth of creative and cultural industries in Dundee College, the development of the award-winning Space Dance Centre, and the £50m redevelopment of the Gardyne campus.
He sits on a range of local Boards and Committees including the Scottish Enterprise Regional Board, The Employability Oversight Group, and others. He also chairs two important national projects, the Energy Skills Project, and Creative Loop leading the College sector in industry engagement.

Grant is passionate about good teaching and learning and the potential of Dundee and Angus College to work with partners and change people's lives.