Rotary World Polio Day
Please help us to eliminate Polio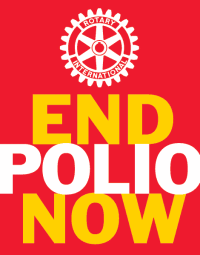 ROTARY WORLD POLIO DAY
In recognition of the biggest health campaign Rotary has ever been involved in, October 24 is now celebrated as ROTARY WORLD POLIO DAY.
Altrincham Rotary Club has been involved with this long-running project for many years and was given permission to illuminate Altrincham Town hall in purple from Monday to Thursday (22-25) October.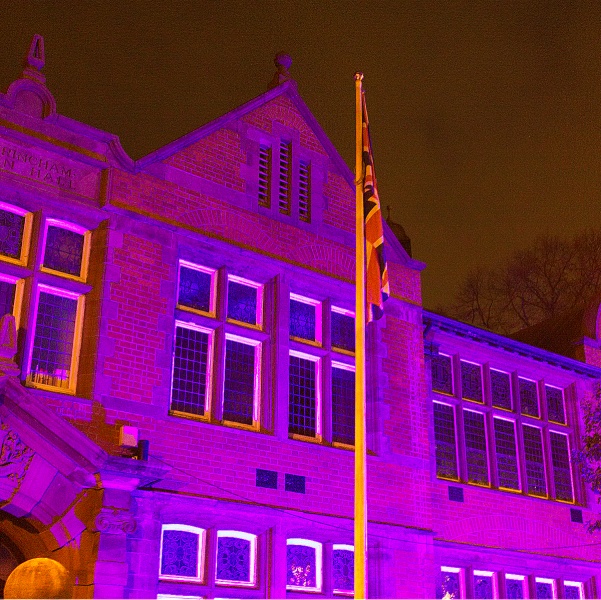 Why purple?
On mass immunisation days, after a child has received the vaccine, purple is the colour of the dye that is used to mark one of its pinkie fingers, thereby helping identify which children have been treated.
Since 1985, Rotary International, in conjunction with the World Health Organisation and The Bill and Melinda Gates Foundation, has immunised millions of children. Today, from an original 128 countries in 1985 where polio was endemic and there were over 300,000 new cases reported annually, there are now only 3 countries left (Nigeria , Pakistan and Afghanistan) with just 14 cases of polio reported so far this year.
Vaccinations of millions of children still be carried out though and donations towards the cost of the vaccines is still needed.
If you wish to donate please click here to be directed to our BTMyDonate donations page.
On behalf of the millions of children who have already been spared the ravages of polio and those still to be saved - thank you.