HMS Unicorn - The most original wooden Georgian warship in the World, launched in 1824
Thu 7th February 2019 at 13.00 - 14.00
Andrea Campoulanes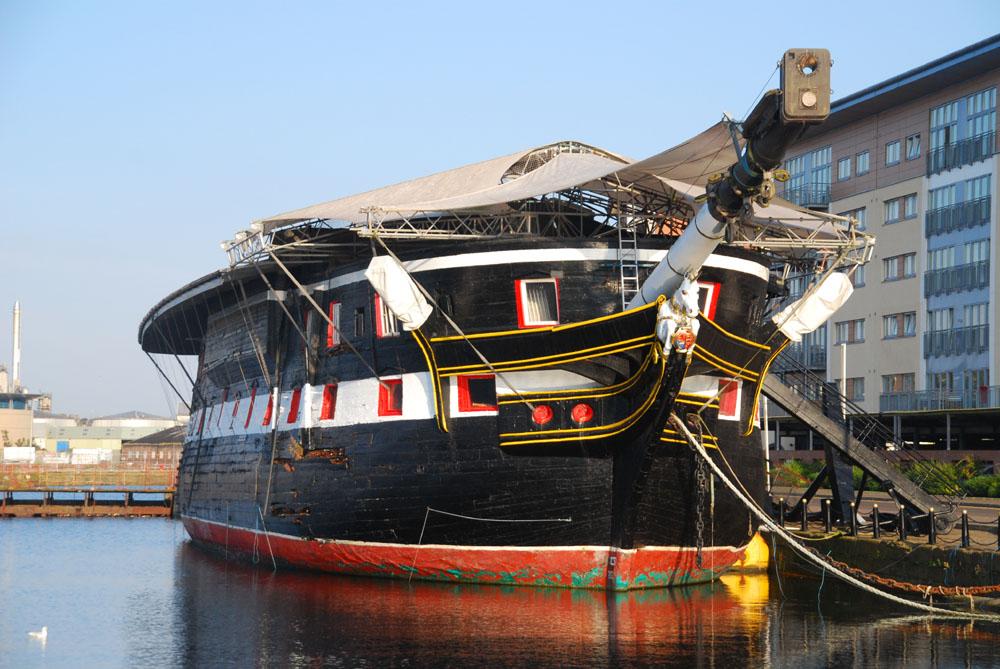 HMS Unicorn is a surviving sailing frigate of the successful Leda class, although the original design had been modified by the time that the Unicorn was built, to incorporate a circular stern and "small-timber" system of construction. Listed as part of the National Historic Fleet, Unicorn is now a museum ship in Dundee, Scotland, United Kingdom.
HMS Unicorn was built in peacetime at Chatham Dockyard, Kent and launched in 1824. A superstructure was built over her main deck and she was laid up "in ordinary", serving as a hulk and a depot ship for most of the next 140 years. Her lack of active duty left her timbers well preserved, and in the 1960s steps were initiated to convert her to a museum ship.
Though steps were taken to restore Unicorn to a similar condition as her sister ship HMS Trincomalee, this plan has been changed. The ship was found to be the only example of a wooden frigate of her type existing in ordinary, and as a result, the intention is now to preserve her in her current condition.
Unicorn was never rigged, and only went to sea for the voyage from Chatham to Dundee, during which she was under tow. The roof that covers her upper deck is thought to have never been replaced.[1]
Princess Anne is patron of the Unicorn Preservation Society.