Father Christmas visits Middleton
Christmas Float 2018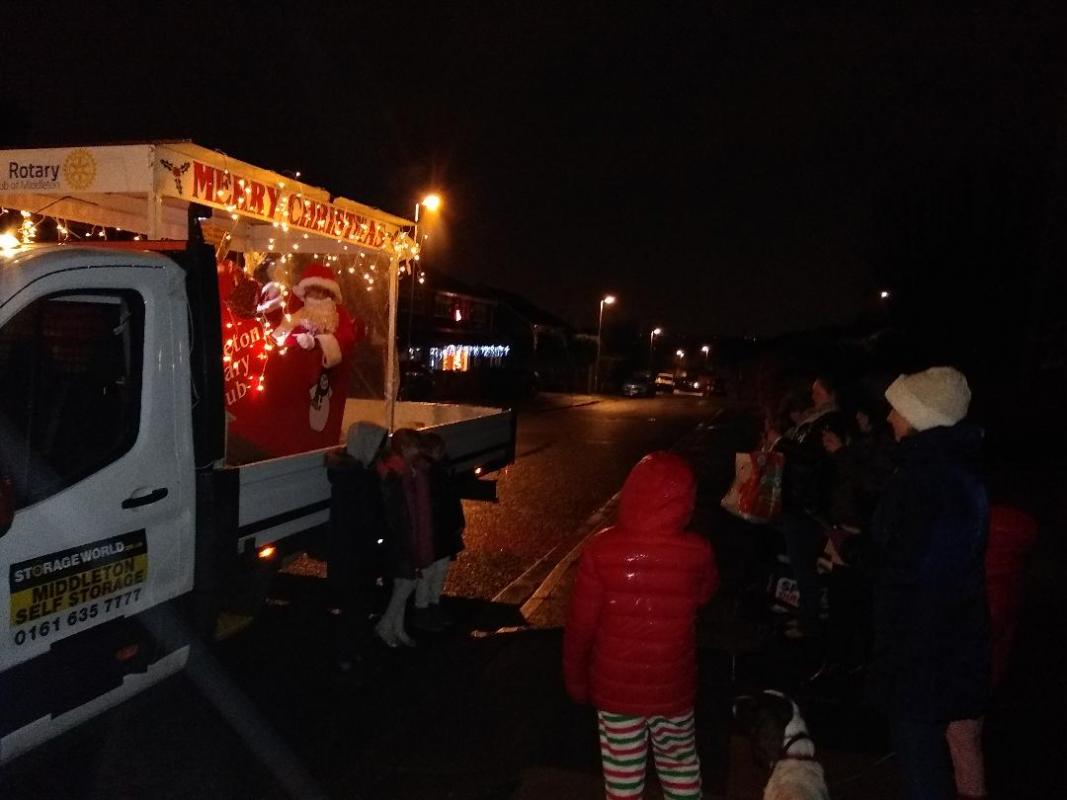 So the end of another year of our Christmas float and, we would like to thank all helped in December - without them we really would have struggled to complete the collections and delight so many people.
You may have seen just how much taking Santa around the streets of Middleton is appreciated by the community, the children get really excited as indeed do a lot of the adults! It is a tradition that Rotary Middleton have been doing for over 50 years now and we do our very best to keep it going, the help of so many volunteers certainly means we are able to do so.
The grand total of what we have collected during December is a fantastic £5232. When we add to this the £755 we collected at Tesco's too it comes to a brilliant £6078 – a further improvement on last year.
This really is excellent, and as you know the money raised will eventually be given back into the local community to local groups and charities that require some assistance.
The float has now been dismantled and put away for another year, but we will be back and we sincerely hope you will be also!