We're backing Middleton Colts!
Funding agreed for local team Middleton Colts FC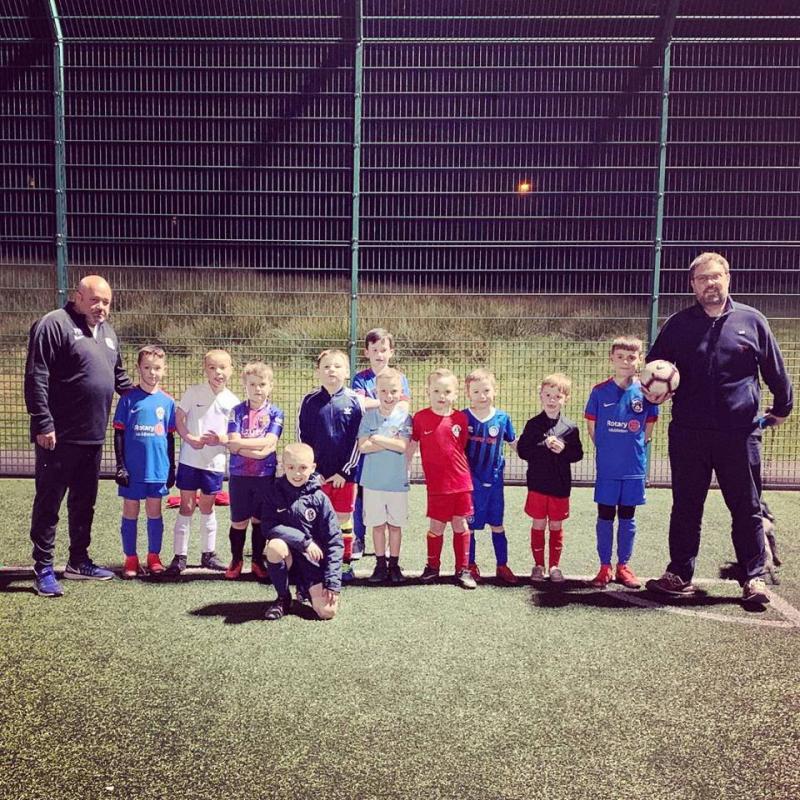 On Tuesday 5 March 2019 our Team Leader for our funding initiative 'Dragon's Den' Lee Wolf and Rotarian Paul Hindley visited local football club Middleton Colts and confirmed funding for the football club for 2019. Rotary Middleton have donated £500 to support the club's running costs and league fees throughout the year.
The club were training at St. Anne's Academy as they do each Tuesday evening with training sessions split between coaches and age ranges, tonight, it was the turn of the younger (very young too) players to hone their skills and impress. Lee saw the u9's and Rotary Middleton Team in training under the mentorship of the club's Academy Director Johnny Munson.
Rotary Middleton have supported Middleton Colts over several years and the football club is going from strength to strength, their engagement especially with juniors and youth teams is paying dividends both for the club and the individuals. It's great to see the success created by these committed coaches, and club officials.
The funds for the 'Dragon's Den' initiative are the proceeds from last December's Rotary Christmas Street Float collections which are given to Middleton causes and charities each January / February. The scheme has awarded nine grants this year.
The scheme will open again for applications in September 2019, look out for the announcement on our Facebook Page and website - www.rotarymiddleton.org.uk