Charity Awards Evening
Wed 20th March 2019
A wide variety of charities were represented at the Marlow Thames Charity Awards evening and the guests included representatives from the lead charities of the 2018 Santa's Fun Run (Rennie Grove and the Marlow Opportunity Playgroup)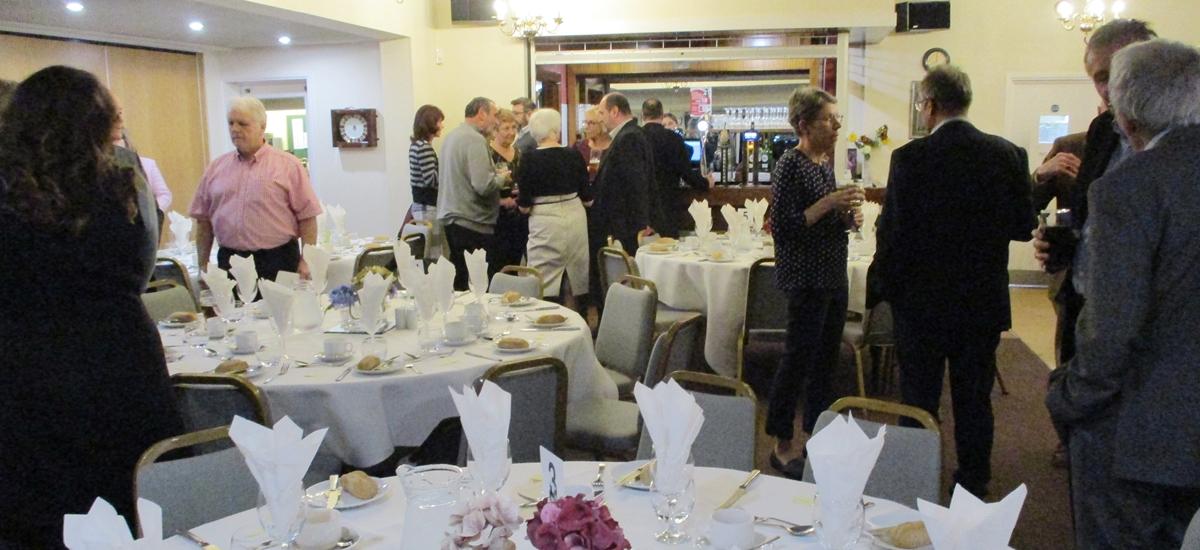 Each year the Club makes donations to a range of organisations and this year the Club has donated a total of around £30,000. Many of this year's beneficiaries were announced at a gala evening at Flackwell Heath Golf Club. The recipients, many of whom attended to acknowledge their award, are listed below together with the amount donated.

Aquabox (£700)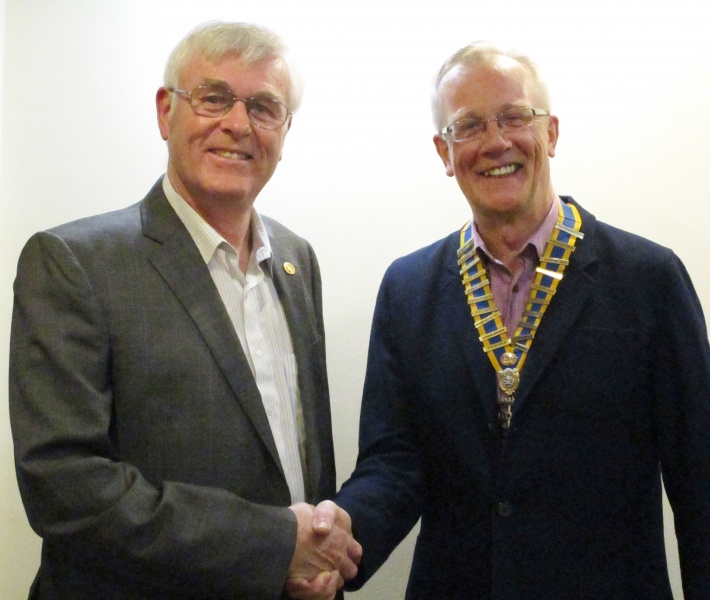 Rotarian David Sutherland with President Dermot Kelly. David who is an ambassador for Aquabox fund-raising, spoke on behalf of Roger Cassidy who is an Aquabox co-ordinator
Aquaboxes take water filters and emergency supplies around the world, giving the gift of life to families and communities
Shelterbox (£700)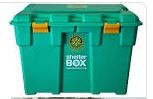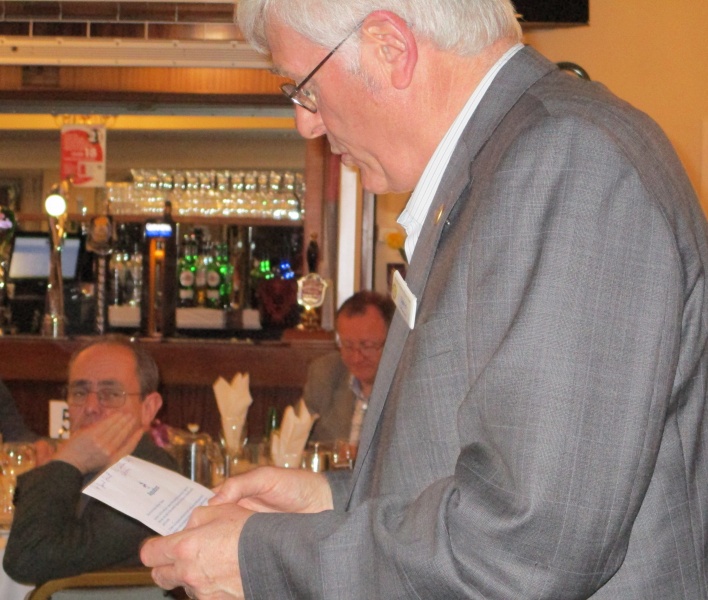 David also spoke on behalf of Shelterbox
By providing emergency shelter and tools for families robbed of their homes by disaster, we're transforming despair into hope.
Thames Valley Air Ambulance (£1,000)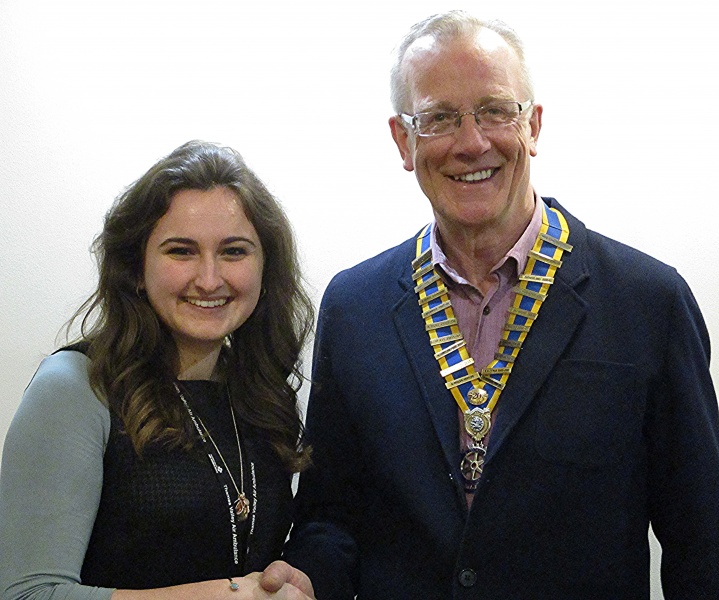 Katie Eyton from Thames Valley Air Ambulance with Dermot. Katie was introduced by Alan Chifney.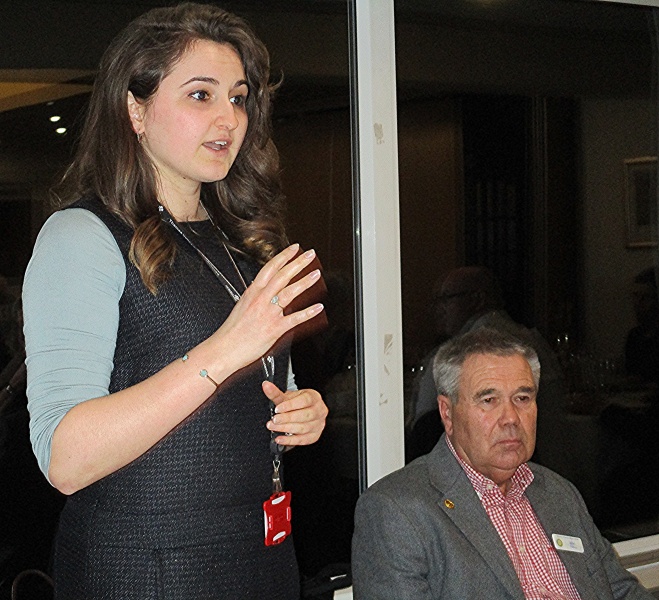 The air ambulance provides life-saving medical care across Berkshire, Oxfordshire and Buckinghamshire. It costs £2.2 million per year to keep flying night and day 365 days a year. Delivers a unique life-saving service to patients where and when it is most needed.
Headway South Bucks (£1,000)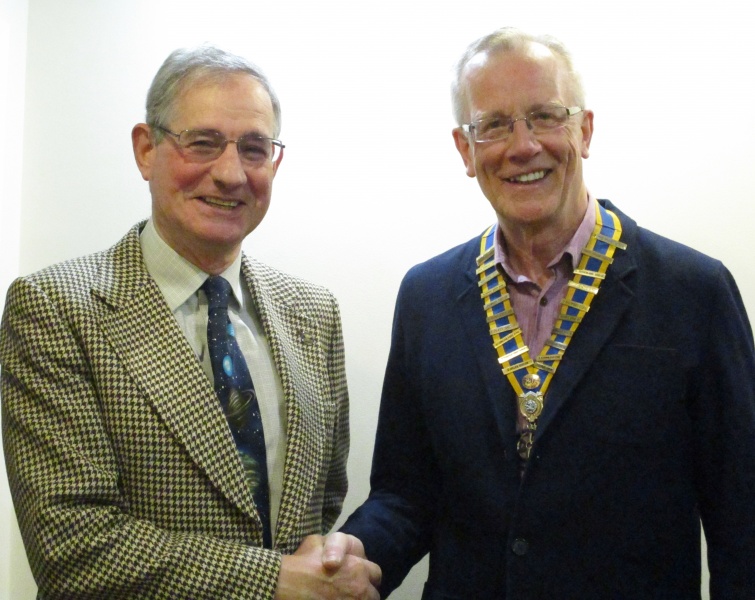 Steve Gaspar speaking for Headway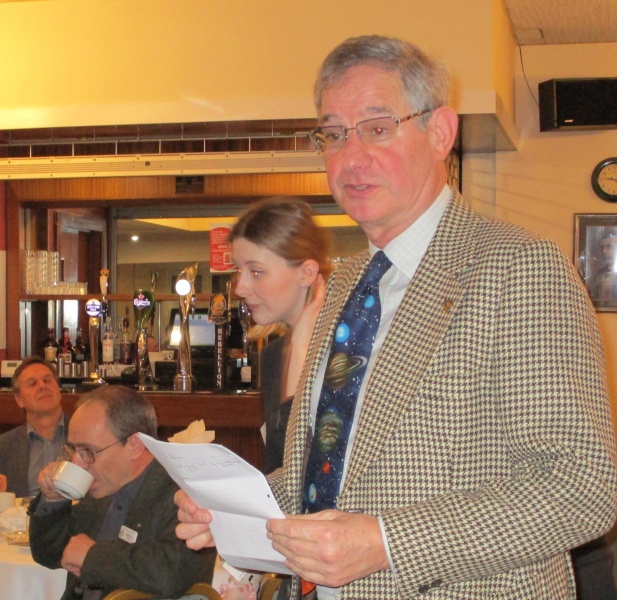 Headway South Bucks cares for people who have acquired a brain injury whether through sporting or work accidents, road traffic accidents, assault, illness or disease.
Click here for web-site
Wycombe Homeless Connection (£1,000)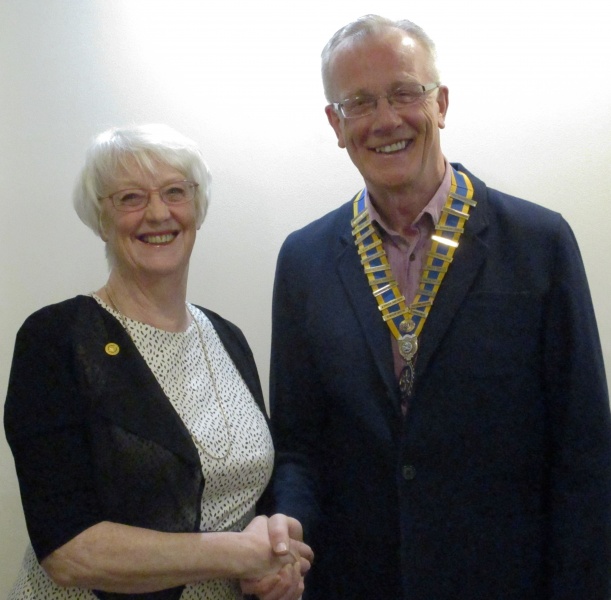 Muriel Reynolds with Dermot. Muriel spoke about the problems of homelessness in High Wycombe.
This charity, which the Club has supported previously, helps rebuild lives and fight injustice by supporting individuals and families in High Wycombe who are dealing with the problems associated with homelessness.
MIND (£500)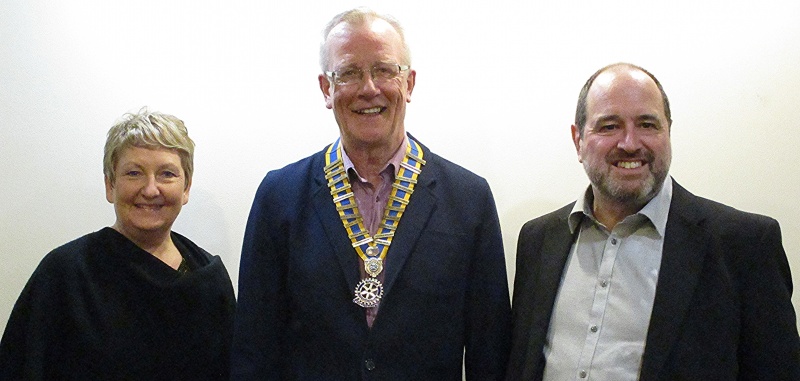 Representatives of MIND with Dermot. James Gladdy explained why MIND was so important.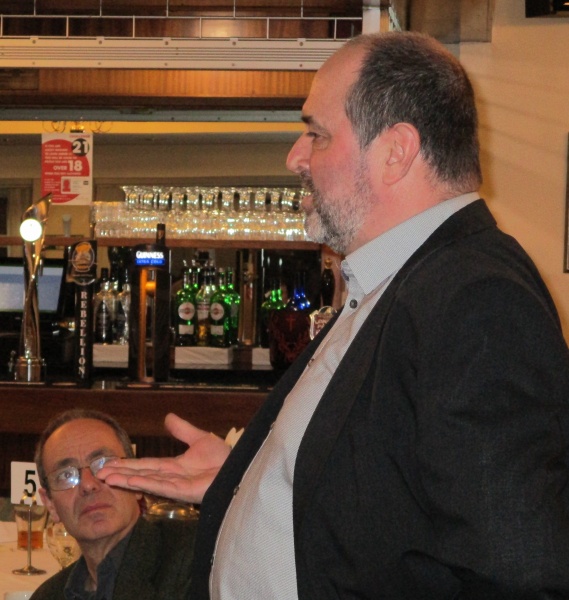 MIND is the mental health charity supporting and giving respect to anyone experiencing a mental health problem.
Click here for web-site
Marlow Opportunity Playgroup (£4,800 as one of the lead charities benefitting from the 2018 Santa's Fun Run)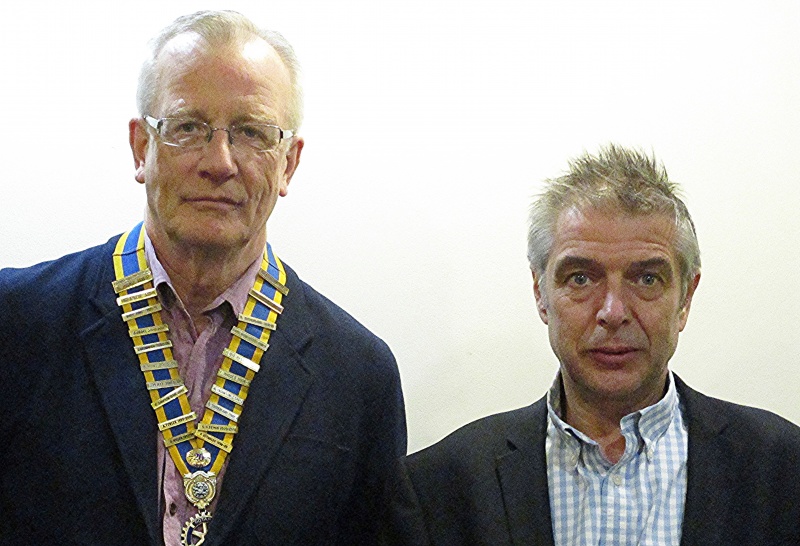 Paul Finch of Marlow Opportunity Playgroup with Dermot. Paul, who was introduced by John Prout, explained how the playgroup was invaluable to both the children and the parents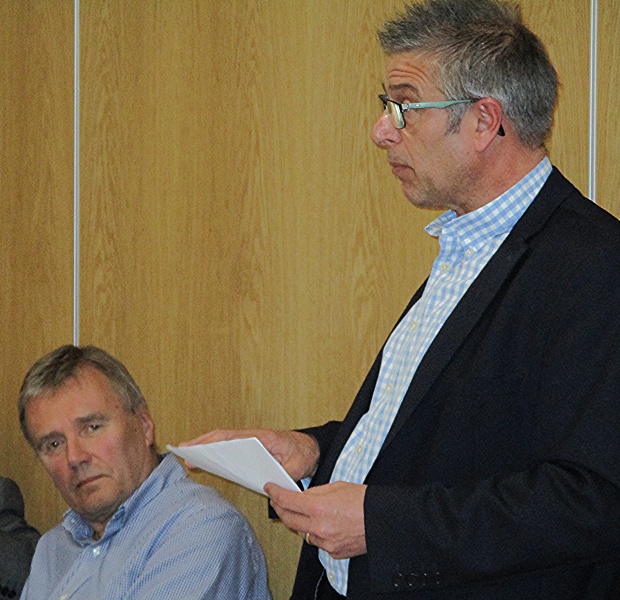 Marlow Opportunity Playgroup offers a secure, relaxed and happy environment where pre-school children with additional needs learn through structured play and exploration. Irrespective of their differences, children's individuality is valued and nurtured in order for them to achieve their potential, within a parent-involved setting.
Click here for web-site
Wycombe Talking Newspaper (£500)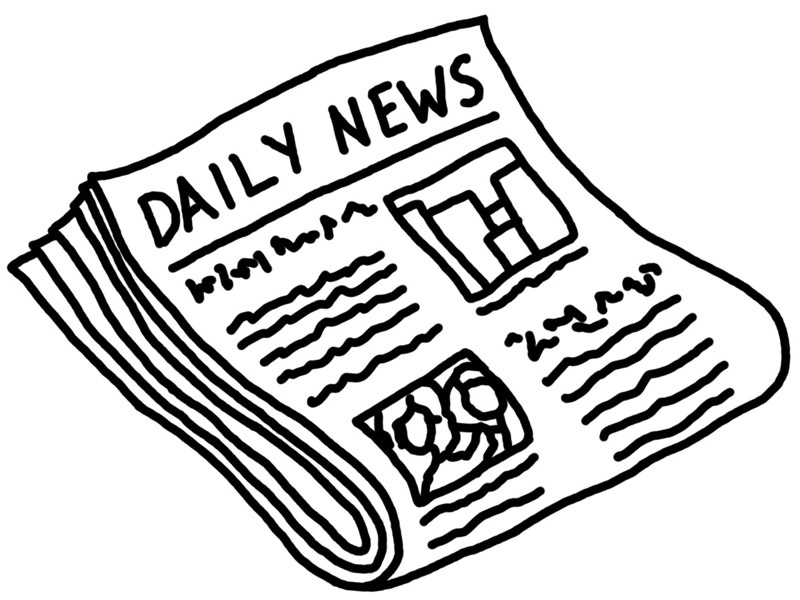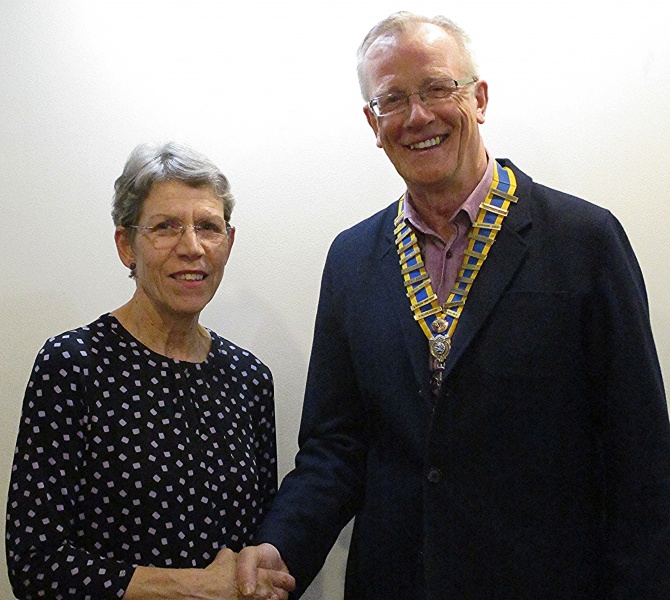 Liz Kelly with Dermot. Liz talked about the way the service was provided and the role of the volunteers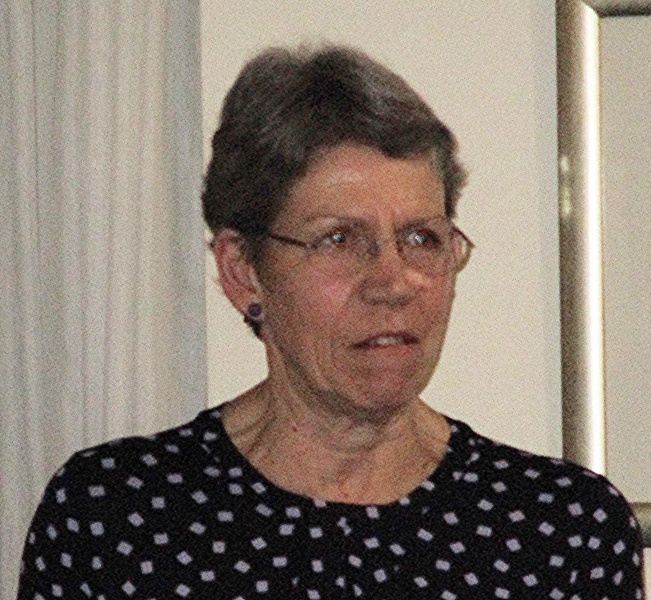 The Wycombe Talking Newspaper is a free service for people who are blind, visually impaired, or have other reading disabilities which make it difficult to keep up to date with what is going on in the local areas of High Wycombe, Marlow, and Princes Risborough.
Click here for web-site
Bucks Vision (£1,000)
Rotarian Sylvia Miller described the role of Bucks Vision which is the local charity supporting people with sight loss across Buckinghamshire and Milton Keynes
Click here for web-site
Sepsis Trust (£750)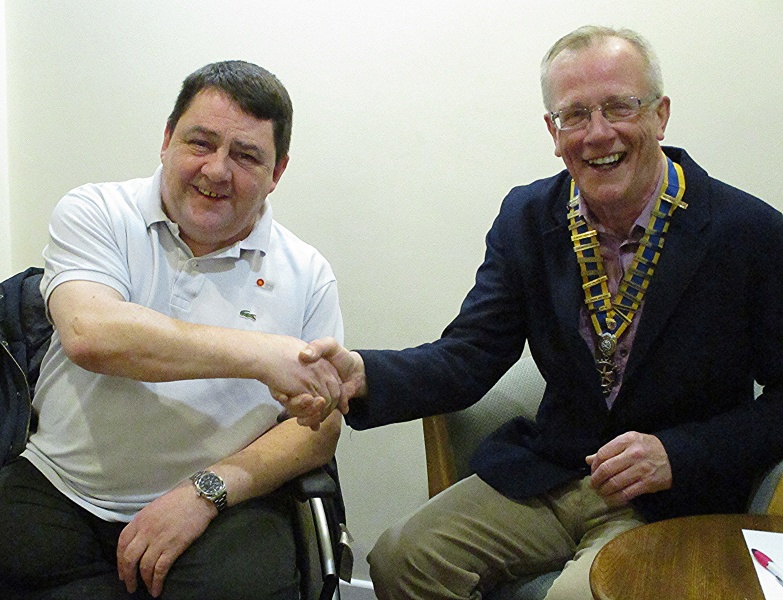 John McCarthy of the Sepsis Trust with Dermot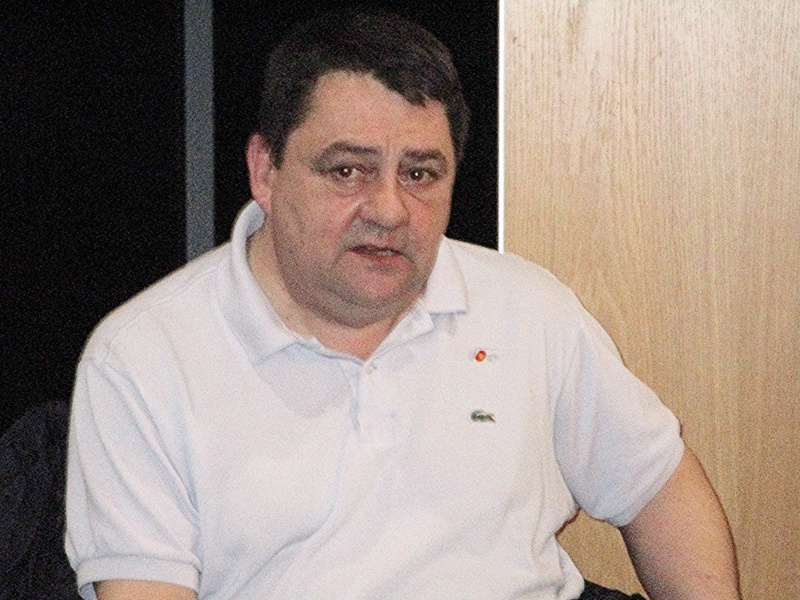 Every year in the UK there are 150,000 cases of Sepsis, resulting in a staggering 44,000 deaths more than bowel, breast and prostate cancer combined.; The UK Sepsis Trust was established with the objective of saving 12,500 lives every year. It is committed to changing the way the NHS deals with Sepsis
Click here for web-site
REMAP (£1,000)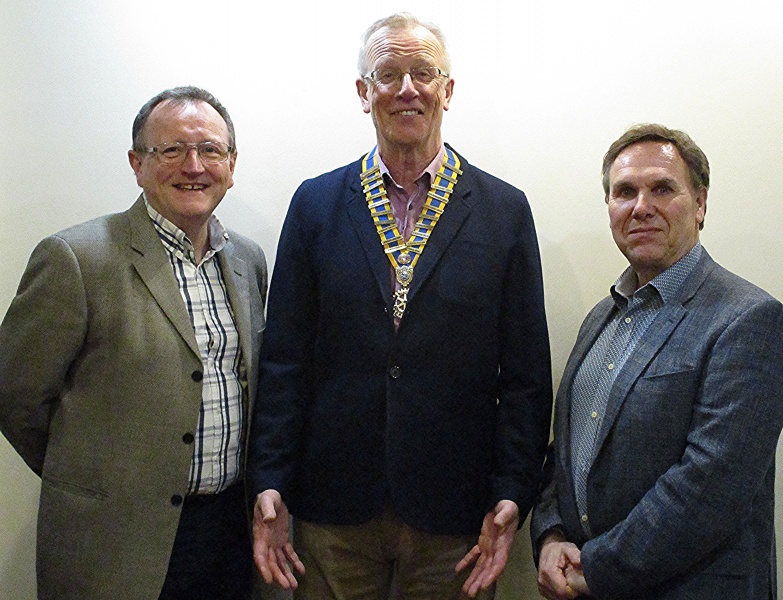 Representatives of Remap with Dermot. John Pemberton Bates told us how their devices help pople in their everyday lives and in sport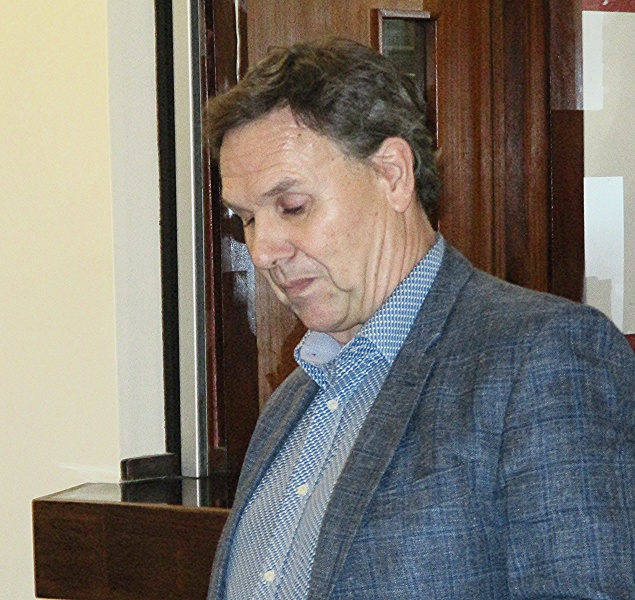 Remap custom-makes equipment to help disabled people live more independent lives.
Click here for web-site

Macmillan Nurses (£750)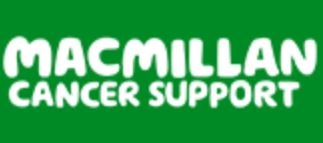 Rotarian Richard Hockly spoke on behalf of Mavmillan. At Macmillan, we know how a cancer diagnosis can affect everything. So we're here to support you and help you take back some control in your life. From help with money worries and advice about work, to someone who will listen if you just want to talk
Click here for web-site
Stillbirth and Neonatal Birth (£250)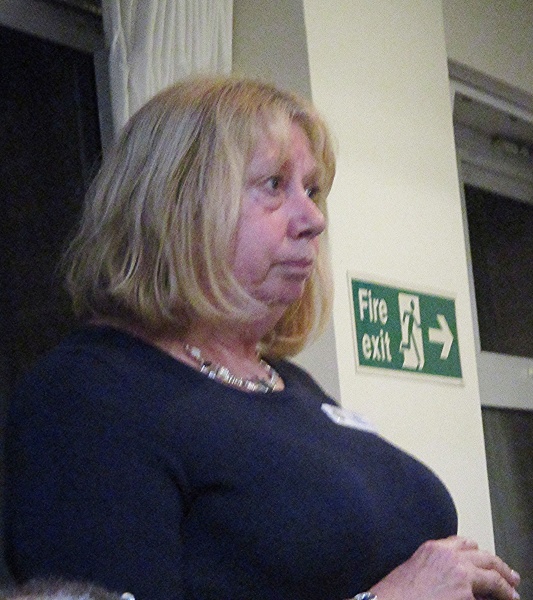 Ann Holden gave a moving account of how SANDS had helped her own family.
Works to reduce the number of babies dying and to improve care and support for anyone affected by the death of a baby.
Click here for web-site
Sparkles (£500)

Rotarian Peter Reynolds spoke on behalf of Sparkles which provides speech and language therapy for children with Downs Syndrome
Click here for web-site
One Can Trust (£500)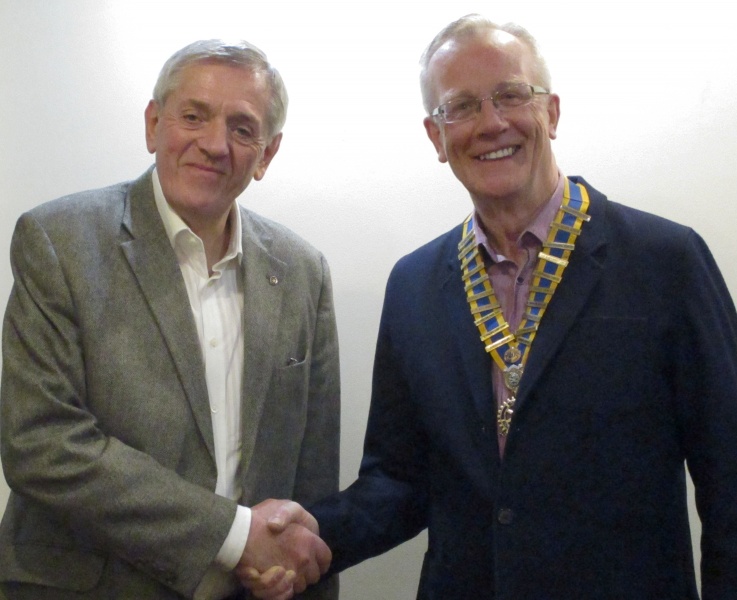 Graham Peart of the One Can Trust with Dermot. Graham explained why they needed cash donations as well as food.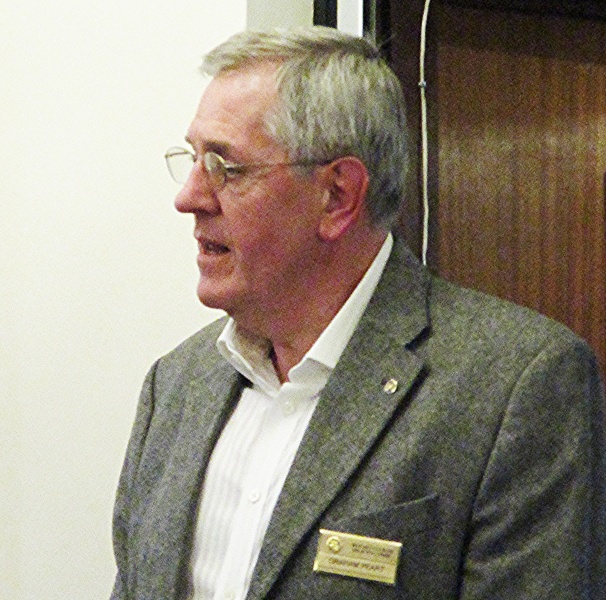 Operates a foodbank based in High Wycombe, serving the town and South Buckinghamshire. Collects over £150,000 worth of food every year from all over the community. The volunteers sort it, store it and create food parcels that have fed well over 20,000 adults and children.
Click here for web-site
Arctic One (£750)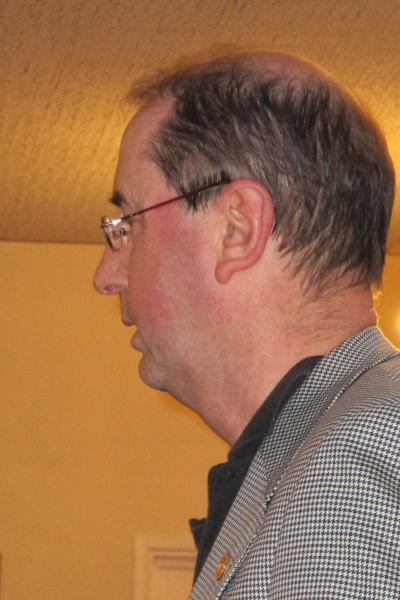 Rotarian David Miller represented the Arctic One charity.
Helping people with disabilities to take part in sport
Click here for web-site
Friends of Forest Bridge School (£750)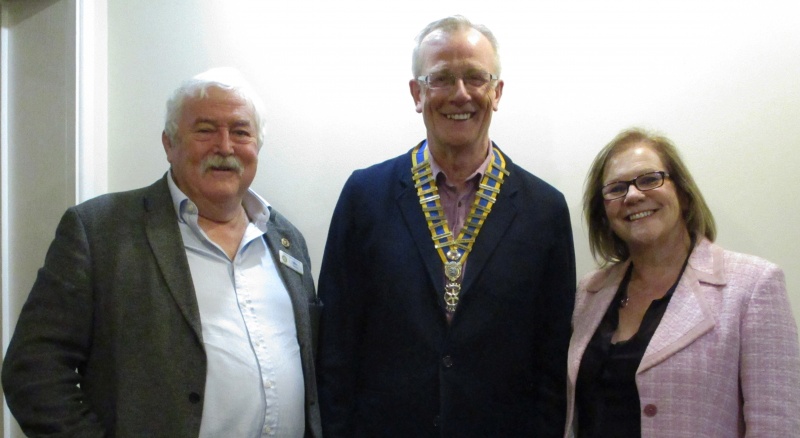 Mike Cannon introduced Jane Balmer of the Forest Bridge School who told us about the school and on what they would spend the money.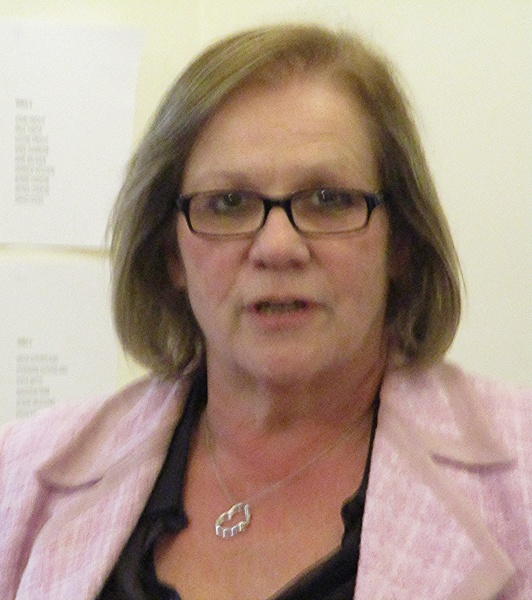 A special free school, in Maidenhead, catering for children and young people with a primary diagnosis of autism. When it moves to its new site it will cater for 96 children. This money will go towards providing a defibrillator on site.
Click here for web-site
Horizon Sports Club (£500)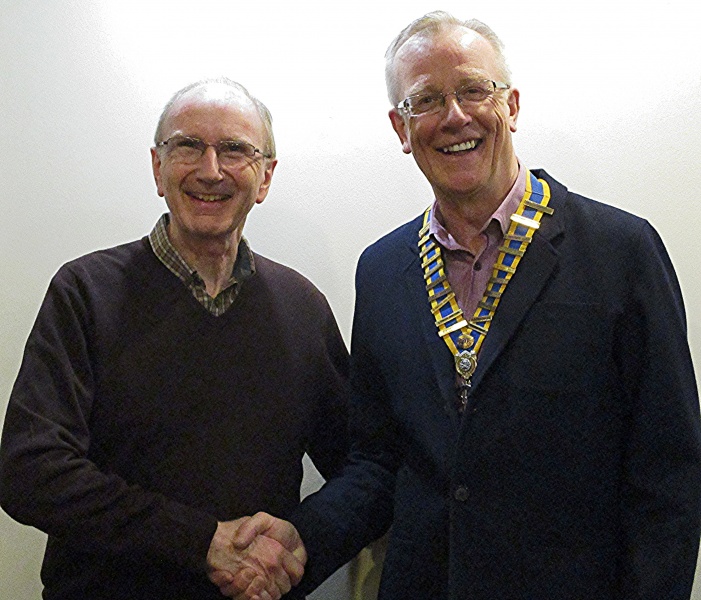 Roger Pantridge of Horizon with Dermot. Roger told us how the club is invaluable to both the children and their carers.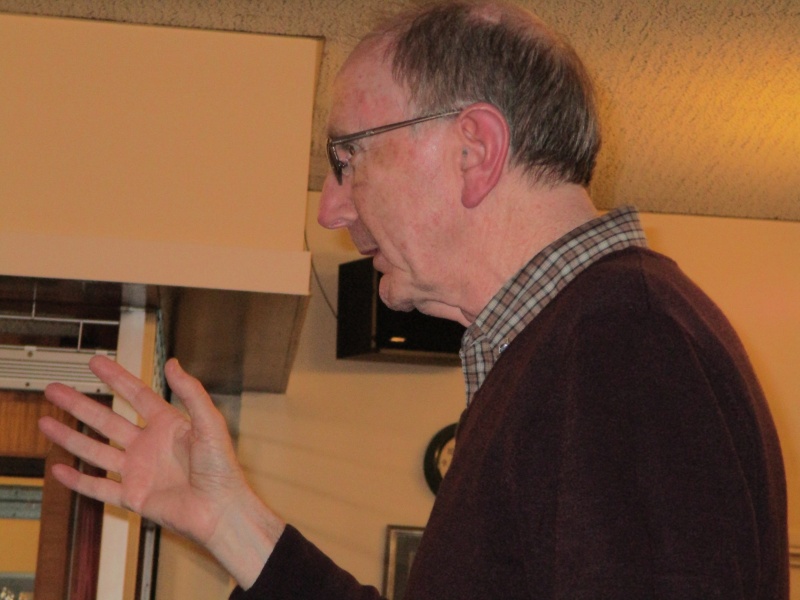 Horizon is a registered charity which provides a unique after-school sports club for children and young people with disabilities, living in South Buckinghamshire. We give our members the opportunity to develop both physically and socially through the enjoyment of sport.
Click here for web-site
Rennie Grove Hospice Care (£4,800 as one of the lead charities benefitting from the 2018 Santa's Fun Run)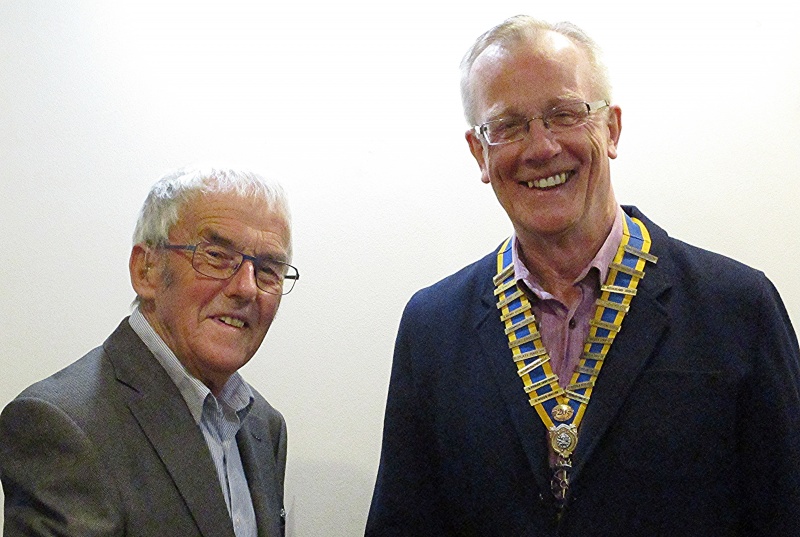 David Coles of Rennie Grove with Dermot.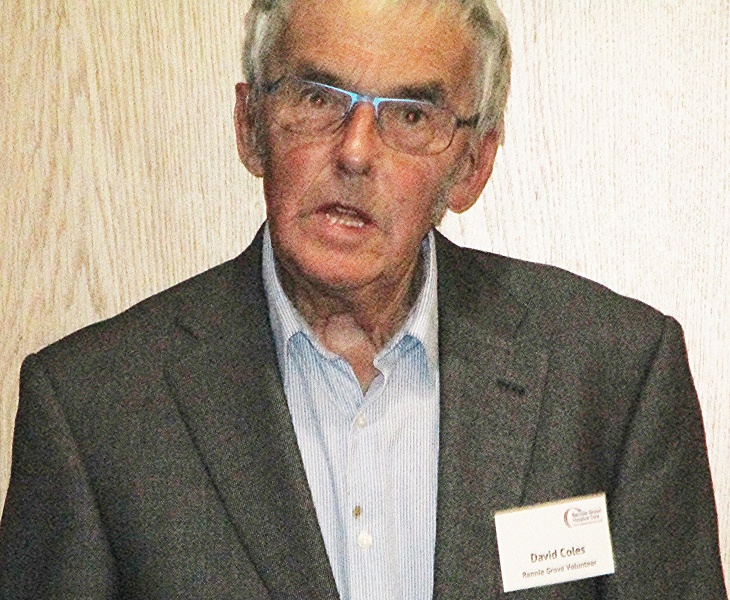 Rennie Grove Hospice Care is a charity providing care and support for adults and children diagnosed with cancer and other life-limiting illness and their families.
.... and a good time was had by all