Middleton Colts Presentation Evening
Presentation Evening 25 May 2019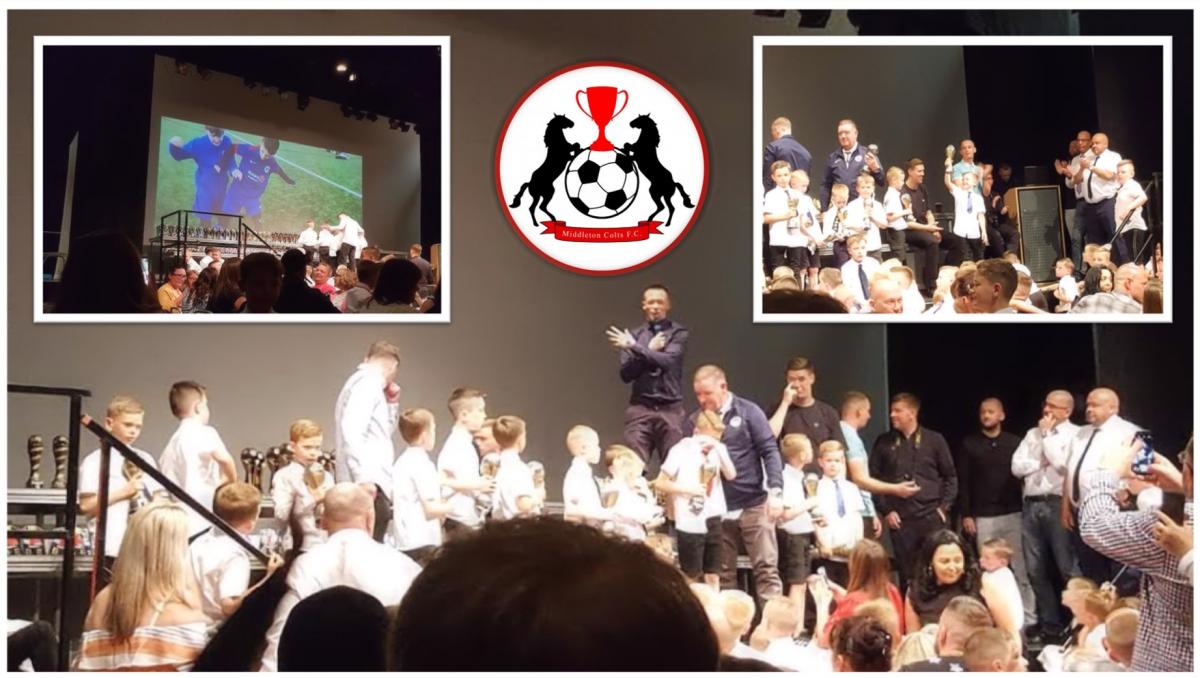 On Saturday 25 May President Kit attended the Middleton Colts Football Academy presentation evening at Middleton Arena.
The evening celebrated the great successes the academy has achieved over the past season and presented awards for Squads, Managers, Players, Supports, Most Improved and Goalkeepers Trophy.
President Kit was invited on stage and represented Rotary Middleton as proud shirt sponsors and award sponsors.
The evening was a great success with all the kids looking so smart in their shirts and ties.
A raffle for a Manchester United shirt was also held and raised over £900.
President Kit said "its clear that this evening was a night both the children and their families had been looking forward to. I was extremely proud to be part of it and proud that our club has and continues to support Colts as they strive for success. It was amazing to see so many kids loving life and just as many proud parents too.
Kit also mentioned the hard work of Johnny Munson who gives his all to the club and does his best to make every player feel special.