Dundee's 3rd J - Journalism in the 21st Century
Thu 18th July 2019 at 13.00 - 14.00
Graham Ogilvy is a highly experienced journalist, author, editor and publisher. In a thirty year career he has worked for all of the UK's national newspapers, written best-selling books and edited magazines.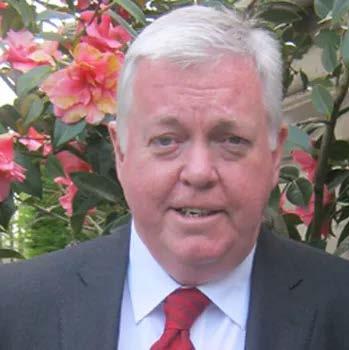 In addition he has been one of the pioneers of online news services overseeing the launch of publications for Government bodies and PLCs.
His company E-News Now Ltd publishes daily email business-to-business news services for several sectors.
As managing director of Scottish News Agency he ran one of Scotland's most successful and well-regarded press agencies for 25 years, managing its transformation into Scotland's leading online business-to-business publisher.
Publications
Storming the Falklands
Little Brown January 1, 2012
Falklands vet and 'secret millionaire' Tony Banks was a great guy to work with on his cracking account of service with 2 para in the Falklands war --- and I got a trip to Argentina!
Tomorrow You Die
Mainstream January 1, 2012
Andy Coogan is a truly inspiring man and his story of being brought up in poverty in the Gorbals, the bloody battle of Malaya, the fall of Singapore and his ordeal as a prisoner is epic. An inspirational athlete too who carried the Olympic torch in his 95th year!
Black Watch
Little Brown January 1, 2011
Black Watch veteran Tom Renouf has done so much to keep alive the memory of the legendary 51st Highland Division. It was a privilege to work with him on his account of WW2 in Europe.
The Forgotten Highlander
Little Brown January 1, 2010
Alistair Urquhart's amazing story of captivity in the hands of the Japanese was a delight to work on. It became a No 1 Sunday Times bestseller
Hillcrest -- the First 40 years
Hillcrest Housing Association January 1, 2006
An account of one of Scotland's most progressive housing associations but also of the challenges it faced in the Dundee of the seventies
Dundee -- A Voyage of Discovery
Mainstream January 1, 2000
Published as part of Dundee's Millenium celebrations, it quickly sold out. A lot of great contributors make it one of the best books ever done on Dundee
The River Tay and its People
Mainstream January 1, 1993
Scottish bestseller