Coca Cola 5by20 Community partnership
Thu 26th September 2019 at 13.00 - 14.00
Angie Foreman - Thursday 26th September 2019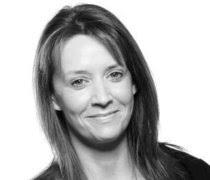 Award winning Angie Foreman, known to touch hearts and minds, is mostly recognised for her empowerment work with women.
Spanning a career of 25 years mainly in the third sector, Angie has a deep-rooted understanding of the day to day barriers that face women in business. Using her entrepreneurial flare, innovation and leadership skills, Angie has created award winning Social Enterprises, Community
Empowerment models and impactful Corporate Social Responsibility programmes, all of which have benefited hundreds of women!
Recognition of these achievements began in 2011 where Angie won the 'Sunshine Award 'from Women Ahead. More recently Angie picked up the 2019 Equality Advocate of the Year award at the Scottish Diversity Awards, 2018 Change Catalyst Winner at the Women Enterprising Scotland Awards and 'Women of Inspiration Award' with Association of Scottish Business Women.
As a mum of two young ladies, Angie strives to be an inspirational role model that encourages, self-belief, equality and resilience! Angie is a true advocate for women's empowerment and believes that business is a great context to enhance confidence, economic independence and self-worth.
Angie is in the process of driving forward a new social enterprise called the Women's Business Station, which aims to be 'the first step to the best start' for aspiring women entrepreneurs. Angie's vision is to ensure all women that want to start a business, can, regardless of their social/cultural background, or economic situation!
**Angie's vision is for Dundee to be Scotlands epicentre for female entreprenurship**
---
About 5by20
5by20 is The Coca-Cola Company's global initiative that aims to enable the economic empowerment of 5 million women entrepreneurs across the company's value chain by 2020. Specifically, that means the small businesses the company works with in over 200 countries around the world. From fruit farmers to artisans, this initiative aims to help women overcome the barriers they face to business success. 5by20 and The Coca-Cola Company are proud to be giving millions of women opportunities to build their businesses, support their families and build their communities, while inspiring more to do the same. For more information, visit www.5by20.com.