Rona Sailing Trip
Thu 8th August 2019 - Wed 14th August 2019
In August the Club sponsored a group of young people to experience a sailing trip at sea.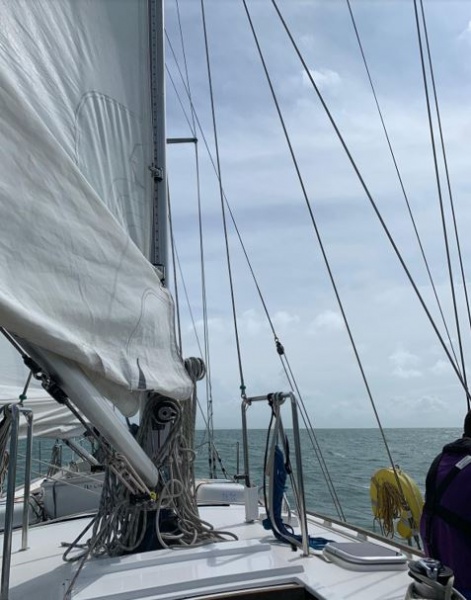 As the weather was not very pleasant they left the River Hamble near Southampton and spent the first night in Yarmouth on the Isle of Wight. They then made a dash for Weymouth where they were storm bound for a couple of days with up to 40 knots of wind,
When the wind dropped a little they made a dash for Poole Harbour where they spent another day then moved on to Gosport.
They all had a great time and were each awarded the Scott Award for their achievements.
The Rona Sailing Project has been running sailing voyages since 1996. These provide the opportunity to experience life on board a sailing yacht with a group of people that have never met before. During their time on board they learn what it's like to live on a sailing yacht; from cooking and cleaning through to sailing and helming (steering) both day and night. On board to help run the yacht are the Skipper and Afterguard who are experienced in running such voyages.