Future events in Rotary District 1180
completed events
Sun 28/04/2019 -
District Assembly
Book a place at District Assembly now. 9am registration - 10am start until 3pm. Please bring as many club officers as possible.
more
Wed 08/05/2019 -
District Executive
.
Fri 10/05/2019 -
Rotary Showcase (Conference) Nottingham
.
Tue 14/05/2019 -
DMS Webinar
A webinar on the Data Management System (DMS)
more
Sat 18/05/2019 -
WEAVER WANDER CLASSIC CAR RUN 18 MAY 2019
Crewe & Nantwich Weaver - OUR 10TH ANNUAL CLASSIC CAR RUN WE NOW HAVE MEGAN LEE(SINGER) AND THE SALT CITY JAZZ BAND PERFORMING AT OUR EVENT
Sat 18/05/2019 - Race Night in aid of Queenscourt Hospice

Sat 25/05/2019 -
Collection in aid of Air Ambulance
Rhos-on-Sea - Tesco Llandudno Junction
Sat 01/06/2019 -
RI Convention Hamburg
The RI Convention held in Hamburg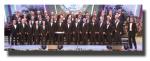 Sat 15/06/2019 -
Rhos male voice Choir comes to Neston
Neston - The Rhos male voice choir will be performing a charity concert in Neston sponsored by the Rotary clubs of Neston and Mid wirral
more
Sun 23/06/2019 -
Wirral Coastal Walk 2019
North Wirral - An Annual opportunity for Charities to raise money via this sponsored walk around a 15 mile section of the Wirral Coast
more
Sun 30/06/2019 -
Ins & Outs Lunch
.
Sun 11/08/2019 -
Art Exhibition
North Wirral - Our Annual Art Exhibition, now in it's 16th year, returns to the Foyer of the Floral Pavilion Theatre, New Brighton after the highly successful move there last year. (Previously it had been held at the Carr Farm Garden Centre, Meols, for many years.)
more
Sun 18/08/2019 - RYLA
Sun 08/09/2019 -
District Fun Games
The District Fun Games are held in Chester. Find more information here http://www.chesterfungames.uk/
Fri 11/10/2019 -
District 1180 Conference 2019
Always Aiming Higher
more