Future events in Rotary District 1180
completed events
Tue 22/10/2019 -
District Council
For more information please visit the members section of the website
Fri 25/10/2019 -
Exciting Fund Raising Event for End Polio and Stick 'n Step
Royden Revolve - A fascinating insight into the World of Perfumery by Micheal Edwards, the person described as the perfume experts' expert - At the beautiful 5 star Hillbark Hotel, Montgomery Hill, Royden Park, Wirral, CH48 1NP £15 with glass of wine on arrival.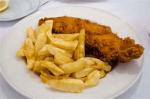 Fri 01/11/2019 -
FISH AND CHIP SUPPER 1ST NOVEMBER 2019.
Liverpool South - A community event for an evening of friendship and entertainment. Money raised to support Peace Project in local schools.
more
Sat 09/11/2019 -
Gin Tasting Evening
Mid Wirral - Saturday 9th November 7:00 pm for 7:30 pm start At Heswall Parish Hall, Telegraph Road CH60 0AJ Enjoy hearing about the history of Gin, the different types of Gin, and tasting six different varieties. Soft drinks also available
more
Sat 16/11/2019 -
Fund Raising Event - Cheese Evening
Royden Revolve - At Memorial (Harrison) Hall, Harrison Drive, Wallasey, CH45 3HL £10 pp
Sat 14/12/2019 -
Christmas Carol Concert
North Wirral - Our Annual Christmas Concert featuring the Castle Singers with Castle Brass
more
Fri 31/01/2020 -
CHARITY QUIZ NIGHT
Crewe & Nantwich Weaver - Annual Charity Quiz Night -Contact Neil Ridgway 07778519603
Tue 11/02/2020 -
District Executive
.
Thu 27/02/2020 -
SPORTING EVENING
Crewe & Nantwich Weaver - OUR ANNUAL SPORTING EVENING: SPEAKER JONATHAN AGNEW MBE WITH COMEDIAN JAMIE SUTHERLAND; CONTACT ROB SPROSTON ON 07968 037301 OR MAURICE MOGG 07775856424 TICKETS £40 INC 3 COURSE MEAL
Thu 05/03/2020 -
District Council
For more information please visit the members section of the website.
Mon 11/05/2020 -
District Executive
.
Sun 28/06/2020 -
Ins & Outs Lunch
Details TBA