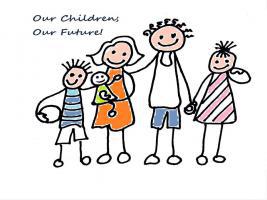 The section contains details of a Rotary Wessex initiative aimed at supporting young people in our area,
Rotarys raison detre is to be of service to the community - local, national and international. We have no other agenda. In order to fulfil this purpose we must constantly ask two questions:
What are the real and important issues facing our community?
What unique contribution can Rotary offer to the solution of these problems by virtue of the experience, abilities and resources of its members.
In Rotary Wessex we are concerned about the effects of social change on the well being of children, parents and communities. Stimulated by the 2007 UNICEF report on the experience of childhood, Rotarians have given a lot of thought to the underlying problems and their causes. We recognise the complexity of the issues involved, and the need for an integrated, long term strategy for tackling them.
Our immediate purpose is to consult with community leaders to define the problems fully and explore ways in which Rotary can add value to initiatives that are already in place to improve the life chances of our children but particularly to integrate, innovate and develop new ways of thinking about emerging social issues affecting young people and our common future