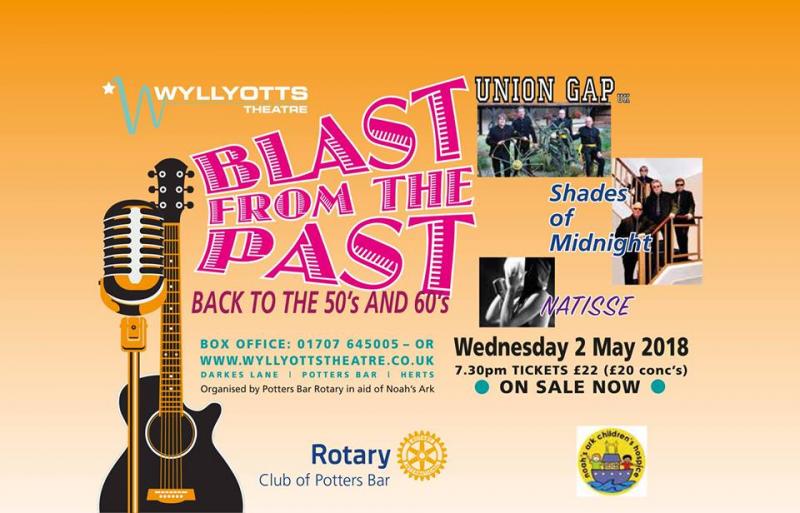 Great sounds from the 50s and 60s
Shades of Midnight
Cast your mind back to the sounds of the Buddy Holly, Roy Orbison, Elvis Presley, Eddie Cochran, The Beatles, The Rolling Stones, Spencer Davis and many more fab' sounds.
The Shades of Midnight are a local band that started in the 60s, and were Billy Ocean's first band.
Union Gap UK
One of the most sought after 60s bands with sounds including Young Girl, Woman Woman, Lady Will Power, and many more songs of the 60s.
A really professional band
Natisse
A really talented up and coming young singer with songs from the 50s and 60s.
The 'Blast from the Past' evening has been arranged by the Rotary Club of Potters Bar in aid of Noah's Ark Children's Hospice in Barnet
Contact John Powell about this page: