Muiscal Kaleidoscope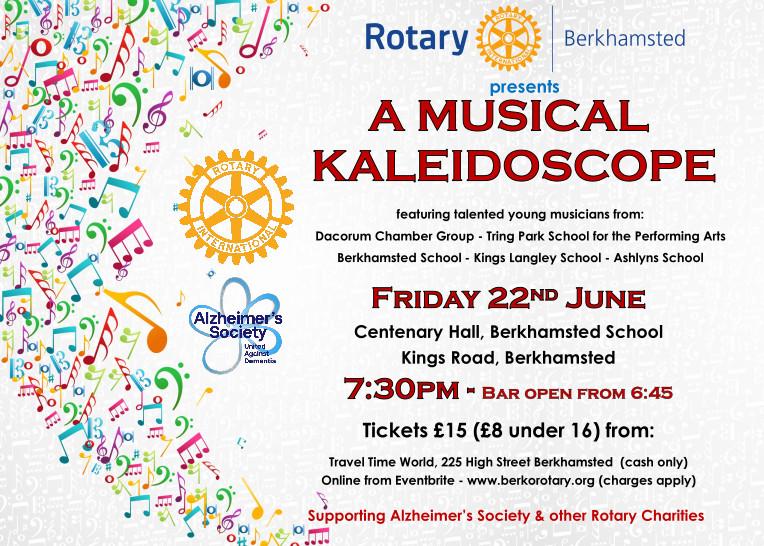 featuring young musicians from local groups and schools
This concert, organised by Berkhamsted Rotary, will give some of Dacorum's young musicians the opportunity to show off their talents in the prestigious Centenary Hall at Berkhamsted School's Kings Road campus.
Those taking part will include a jazz group from Kings Langley School, various solo instrumentalists, (including harp and piano), a close harmony group from Ashlyns and the up-and-coming Dacorum Chamber Group who will perform a variety of classical 'lollipops'. Crowning the evening will be the cabaret group from Tring School for the Performing Arts with songs from the shows – always sure to impress and delight!
In short, something for everyone.
Our overheads are all covered, thanks to the generous support of a number of local businesses. So the proceeds of ALL ticket sales will benefit various Rotary charities, not least Alzheimer's Society who are doing such valuable work to identify the causes of this disease and to find a cure as well as providing practical support to those who are directly or indirectly affected by this growing problem.
So please come along and support us on 22nd June. And bring your friends .You and they will not be disappointed.
Details of how to buy tickets are shown on the leaflet.