Future meetings and events around the district
Bodmin - Wed 26th February 2020 - 6.30 for 7.00pm Evening meal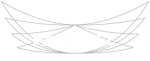 Invitation to Rotary Clubs: St. Austell, Wadebridge and Lostwithiel - Annual Visit.
Speaker: Tim Fane - Parnall Group - Restoration of a WW2 Spitfire Aircraft in a local factory !
Bodmin - Fri 15th May 2020 - CHARITY GOLF DAY

Annual Charity Golf Day at Lanhydrock Golf Club, supporting MNDA
Bodmin - Sun 6th September 2020 - TOUR of BRITAIN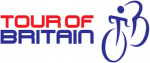 Cycle Tour of Britain - First Day - Start Penzance, finish Bodmin.
Bodmin - Sat 26th September 2020 - OVERSEAS PROJECTS - GALA NIGHT

VIETNAMESE EVENING AT THE WESTBERRY HOTEL - Fundraising event by the International Team to cover costs of the 'Bodmin Fire Appliance to Albania Project'
(Organised by (TL) Peter Robinson)