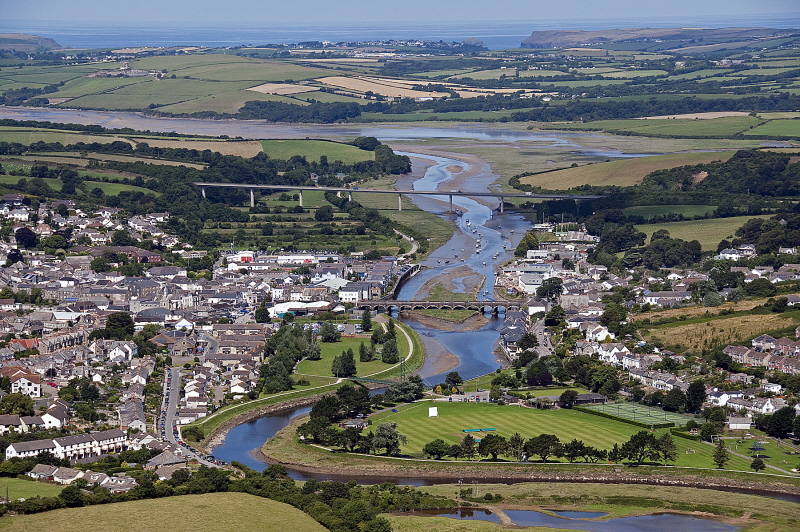 Wadebridge from the Air - Photo by kind permission of John Watts
Welcome to Wadebridge Rotary
We are a medium-sized, friendly and active club serving the communities of Wadebridge and the surrounding area. We are constantly seeking new like-minded members - particularly younger men and women - to continue the active service we have given to the local community since 1959.
We are a part of Rotary International, which is the world's largest service organisation for business, professional people and/or those with a community reputation.
Using the menu above, you can find out more about what we do. Up-to-date information about our weekly meetings can be found on the Menu tab above left.
If you are a Rotarian visiting the area, you will be made welcome, with your partner, at one of our meetings - check the Menu tab above left for further details. Scroll down this page to get detailed directions on how to find our meeting place.
If you're interested in joining Wadebridge Rotary, or need more information, please contact the club secretary by the 'contact us' link above. and we will be pleased to arrange for you to visit.
MAKE A WORLD OF DIFFERENCE
WE'RE FOR COMMUNITIES
A quotation from Paul Harris, the founder of Rotary
"May Rotarians continue to be ambassadors of good-will to high and low, rich and poor, to all races, to the devotees of all religious faiths and to members of all political parties, purveyors of tolerance, forbearance, justice, kindliness, neighborliness and friendliness to the inhabitants of this snug little world, the best little world of which we know."