Local clubs' future events
Brighton - Thu, Jun 30th 2022 at 2:00 pm - 9:00 pm Charity Golf, Singing Hills Golf Club, open to all
Rotarians and non-Rotarians are invited to compete in our 3-ball Stableford Charity Golf Day in aid of Rotary Charities. First team away at 2 p.m. The cost will be £260.00, including bacon roll on arrival, prize giving and a two-course dinner and coffee.
Brighton - Thu, Jun 30th 2022 at 6:30 pm - 9:00 pm Fun Golf, Singing Hills Golf Club
Come and enjoy a relaxing evening on the putting green, guaranteed fun with minimal effort, followed by a delicious 2-course carvery meal in the clubhouse.
Cost £23.50 per person.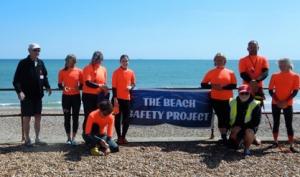 Brighton Beachside - Mon, Jul 4th 2022 at 2:30 pm - 4:30 pm Beach Safety 4
Volunteers at Shoreham Beach Safety Course
Brighton - Fri, Jul 15th 2022 at 5:30 pm - 9:00 pm Brighton & Hove Joint Clubs Platinum Barbeque
An opportunity for members of the Brighton & Hove clubs and others in our area to get together to celebrate with a glass of Fizz and a BBQ meal, all for £25 per person!
Brighton Beachside - Thu, Nov 17th 2022 at 7:00 am - Tue, Nov 22nd 2022 - 11:00 am Wrap Up West Sussex (TBC)
Collecting warm waterproof coats for local homeless