Local clubs' future events
Cuckfield & Lindfield - Fri 11th December 2020 at 19.30 - Quiz Night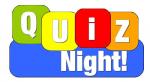 Teams of 6. All welcome.
Taking part on Zoom Video Conferencing.
Entry just £5.00 per person.
Prizes for winning and 2nd placed teams.
Cuckfield & Lindfield - Sat 23rd January 2021 at 18.30 - Burns Night and Ceilidh
Celebrating Burns Night at Lindfield Golf Club. Date for your diary. Always a great success!
Sussex Vale, The - Sat 13th March 2021 at 20.00 - Sun 14th March 2021 - 20.00 Russell's Midnight Marathon Trek Across The South Downs

Rotarian and our secretary Russell Taylor is walking a marathon across the South Downs through the night to raise funds for the Sussex Cancer Fund and the club has very generously sponsored Russell £500 to help get him to his target of £2000.
Burgess Hill & District - Mon 5th April 2021 at 09.00 - 05.00 CAR BOOT FAIR
at Burgess Hill Academy, Burgess Hill. To book use the contact form.