Future events in this area
Please note, clicking the 'read more' button will take you to that club's site. Press the 'back' button in your browser to return here
Guildford Chantries - Thu 25th May 2017 at 19.30 - 22.00 Coco's Foundation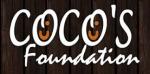 Come along and learn firsthand from Chris Connors about the amazing work being undertaken in Africa by this Foundation.
Ripley & Send - Sat 3rd June 2017 at 19.30 - 22.30 Rotaract Charity Evening at Mayford Village Hall

Guildford & Woking Rotaract will be holding a Fun Filled Charity Games Evening in aid of Shooting Star Chase with a Fish and Chips or Sausage & Chip Supper. A Bar will also be available
Ripley & Send - Sat 22nd July 2017 at 13.30 - 17.00 The Ripley Event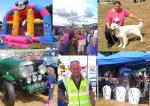 The Best FREE Entertainment in Surrrey
read more...