Rotary Godalming Woolsack - welcome!
Please scroll/swipe down through this page to find out more about us, in addition to the pages linked in the menu above.
Featured pages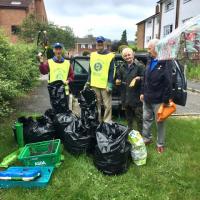 Litter Picking in Willow Wood
In July 2021 a group of Rotarians and Friends clear rubbish from woodland in Godalming
Details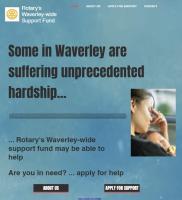 Rotary's Waverley-wide Support Fund and Job Club
To help those in need in the Waverley Borough Council area the Godalming Rotary Clubs have launched a dedicated Support Fund
Details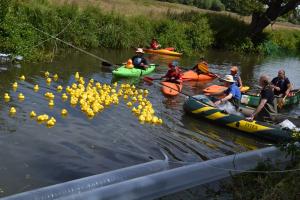 The Great Godalming Duck Race
Sadly we couldn't run the Duck Race in 2020 or 2021, but we are hoping to run the next one later in 2022. Watch this space for more details. The 2019 race raised over £5000 for Phyllis Tuckwell, Air Ambulance and other charities - and was great fun!
Details