Local clubs' future events
Guernsey - Sat 5th June 2021 at 04.30 - Saffery Rotary Walk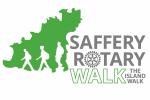 20-21 Round Island Walk. The only round island walk.
Jersey-de la Manche - Sat 26th June 2021 at 03.00 - 23.00 Round the Island Walk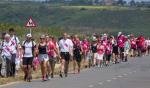 Each year Rotary Club de la Manche helps organises the Round the Island Walk the Main TMF Jersey. The walk in normal years can raise up to £100,000 for charity with over 1600 walkers starting the challenge
Guernsey - Fri 3rd March 2023 - The 100th Anniversary of our Charter
We look forward to celebrating the 100th anniversary of our charter on 3rd March 2023.