Future meetings and events around the district
Dundee - Fri 7th February 2020 at 18.45 - 23.00 35th Annual Charity Dinner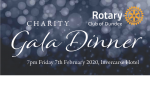 Guest speakers: the much respected television sports presenter Hazel Irvine and well known after dinner speaker John O'Neill.
Rotaract St. Andrews - Fri 14th February 2020 at 13.00 - Thu 14th February 2019 - 15.00 Valentines Day Roses
Free roses to the public "From Rotaract with Love!"
Dundee - Sun 23rd February 2020 at 13.00 - 17.00 Dundee Swimarathon 2020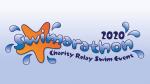 Teams swim against the clock for fun and to fund-raise for their nominated charity.