Future meetings and events around the district
Halifax Calder - Sat 21st April 2018 at 19.00 - 23.00 President's Ball
President's Ball in support of Water Aid
Brighouse - Sat 21st April 2018 at 19.00 - 23.30 Sing-along-a Grease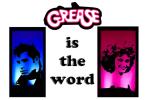 Come and sing-along to this classic feel good film and help raise money to support a local Scout.
Sowerby Bridge - Sun 29th April 2018 at 10.00 - 14.00 Rotary Club of Sowerby Bridge Car Boot

First one of the season!
Sowerby Bridge - Sun 27th May 2018 at 11.00 - 16.15 5th Annual Classic Bike and Scooter show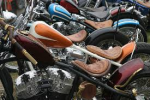 New additions this year!
Halifax Calder - Sat 9th June 2018 at 07.00 - 17.00 Halifax Charity Gala 2018
All hands on deck please