Local clubs' future events
Cheltenham North - Thu 1st July 2021 - Thu 30th June 2022 - 23.00 Rotary Celebrates 100 Year's of Rotary in Cheltenham during 2021/2022

The four Rotary Clubs of Cheltenham are celebrating 100 year's of Rotary in Cheltenham during the Rotary year 1/7/2021 to 30/6/2022.
See "Details" for information on events.
Cheltenham North - Sat 7th August 2021 at 12.00 - Sun 8th August 2021 - 18.00 Beer & Cider Festival 2021.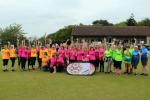 The 2021 event will now take place on the 7th and 8th August.
There will be a Cricket Match on Saturday 7th.
More details to follow.
Tewkesbury - Sun 22nd August 2021 at 10.00 - 16.00 Tewkesbury Classic Vehicle Festival

Sunday 22 August 2021 will see The Rotary Club of Tewkesbury stage their popular Classic Vehicle Festival at Tewkesbury School Playing Fields. Full details can be found at https://tewkesburycvf.org/
Cheltenham North - Sat 30th October 2021 at 12.00 - 19.00 Cheltenham Wine Festival 2021
The Cheltenham Wine Festival planned for the 10th April 2021 has been postponed due to the Coronavirus situation.It is now planned to be held at the Pittville Pump Rooms on the 30th October 2021.
See "Details" for more information
Cheltenham North - Tue 14th December 2021 at 19.30 - 22.00 Cheltenham North Annual Carol Concert 2021
The Annual Carol Concert organised by Cheltenham North Rotary Club is now scheduled for 14th December 2021.
More details to follow nearer to the date
Cheltenham North - Sun 10th April 2022 at 01.00 - 23.00 Cheltenham North 50th Anniversary
In 2022 Cheltenham North Celebrates 50 year's as a Rotary Club.
Details will be provided at a later date of the Celebration Events.