Local clubs' future events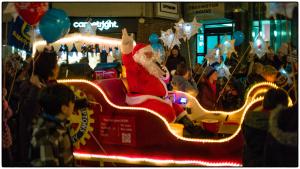 Teddington & The Hamptons - Sun, Dec 24th 2023 at 11:59 pm - Mon, Dec 25th 2023 - 1:59 am Santa Claus is coming to town!
Weather permitting, Santa will be out and about in Teddington and the Hamptons early in December. Here is where to find him.