Future district events
Thu, Feb 23rd 2023 at 6:30 pm - 8:30 pm District Executive
Zoom meeting
Sat, Mar 11th 2023 at 10:30 am - 12:30 pm District Officer Training Seminar (DOTS)
Training forum for District Officers and team leads 2023/24
Sat, Mar 11th 2023 at 7:00 pm - 11:59 pm Furness Peninsula Charter Dinner
Venue: Barrow Golf Club. Dancing to Elysium. Dress: Black Tie or Lounge Suits.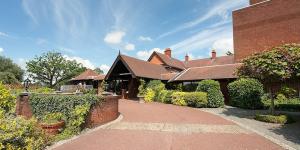 Sat, Mar 18th 2023 at 9:30 am - 4:30 pm District Conference
Barton Manor Hotel, Barton, Preston.
The details are in the "What We Do" pages of this website and include the booking form
Tue, Apr 4th 2023 at 7:00 pm - 9:00 pm District Council
Venue and style to be confirmed
Sat, Apr 29th 2023 at 10:30 am - 1:30 pm District Assembly
District Assembly times and venue to be confirmed.
Wed, Jun 7th 2023 at 6:30 pm - 9:30 pm District Executive & Review
Zoom meeting?
Mon, Aug 7th 2023 at 6:30 pm - 8:30 pm District Executive meeting
meeting on Zoom
Wed, Sep 13th 2023 at 6:30 pm - 8:30 pm District Council Meeting 13th September 2023
District 1190 Council meeting on Zoom
Tue, Nov 14th 2023 at 6:30 pm - 8:30 pm District Executive meeting
meeting on Zoom
Sat, Jan 6th 2024 at 10:30 am - 12:30 pm District Council Meeting 6th January 2024
Meeting on Zoom
Fri, Feb 23rd 2024 at 6:30 pm - 8:30 pm District Executive meeting
Meeting on Zoom
Tue, Apr 9th 2024 at 6:30 pm - 8:30 pm District Council Meeting 9th April 2024
Meeting on Zoom
Wed, Jun 5th 2024 at 6:00 pm - 8:00 pm District Exec & Review
Handover meeting between District Exec members for 2023/24 and those for 2024/25