Future meetings and events around the district
Sun 9th December 2018 at 09.00 - 11.30 Reading Santa Run
The return of this ever popular great family event organised by Rotary Club of Reading
Sun 9th December 2018 at 14.00 - 14.55 District Carol Service, 9th December at 3pm.

Rotarians, partners and guests are invited to our District 1090 Carol Service, followed by refreshments, at Holy Trinity Parish and Garrison Church, Windsor.
Sun 3rd February 2019 at 13.00 - 15.30 Incoming Presidents' Lunch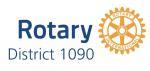 Open to all 2019-20 Presidents and partners, also the 2019-20 District Executive and partners
Sun 24th February 2019 at 13.00 - 15.30 Paul Harris Fellows' Lunch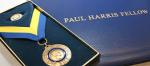 The annual lunch for Paul Harris Fellows and their partners, will be held at Principal Oxford Spires hotel. Clubs please advise non-Rotarians with PHF awards.
Fri 8th March 2019 at 12.00 - Sun 10th March 2019 - 13.30 Be the Inspiration: District Conference 2019 in Portsmouth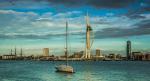 Come and discover the delights of this historic town with its rich maritime heritage, literary associations and re-emergence as a vibrant modern cultural centre. Be inspired by great speakers, enjoy sharing successful projects and building new friendships
Tue 26th March 2019 at 19.30 - 21.30 Third District Council Meeting, 26th March 2019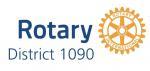 Christ Church Centre, Henley on Thames. 19:30 - Tea/Coffee/Biscuits available from 18:45. All D1090 Rotarians welcome.
Sat 4th May 2019 at 09.00 - 13.30 District 1090 Assembly - NOTE CHANGE OF DATE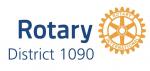 Christ Church Centre, Henley, Saturday 4th May. THE DATE HAS BEEN CHANGED BECAUSE RIBI ARE HOLDING THEIR NATIONAL CONFERENCE AND SHOWCASE 10th-12th MAY