Future meetings and events around the district
Sun 3rd February 2019 at 13.00 - 15.30 Incoming Presidents' Lunch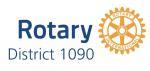 Open to all 2019-20 Presidents and partners, also the 2019-20 District Executive and partners
Sun 24th February 2019 at 13.00 - 15.30 Paul Harris Fellows' Lunch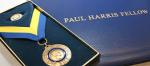 The annual lunch for Paul Harris Fellows and their partners, will be held at Principal Oxford Spires hotel. Clubs please advise non-Rotarians with PHF awards.
Fri 8th March 2019 at 12.00 - Sun 10th March 2019 - 13.30 Be the Inspiration: District Conference 2019 in Portsmouth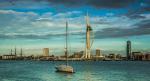 Come and discover the delights of this historic town with its rich maritime heritage, literary associations and re-emergence as a vibrant modern cultural centre. Be inspired by great speakers, enjoy sharing successful projects and building new friendships
Tue 26th March 2019 at 19.30 - 21.30 Third District Council Meeting, 26th March 2019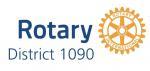 Christ Church Centre, Henley on Thames. 19:30 - Tea/Coffee/Biscuits available from 18:45. All D1090 Rotarians welcome.
Sat 4th May 2019 at 09.00 - 13.30 District 1090 Assembly - NOTE CHANGE OF DATE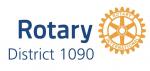 Christ Church Centre, Henley, Saturday 4th May. THE DATE HAS BEEN CHANGED BECAUSE RIBI ARE HOLDING THEIR NATIONAL CONFERENCE AND SHOWCASE 10th-12th MAY