Future district events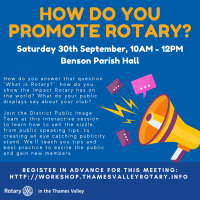 Sat, Sep 30th 2023 at 10:00 am - 12:00 pm Workshop on promoting Rotary
Join the District Public Image Team at this interactive session to learn how to sell the sizzle, from public speaking tips, to creating an eye catching publicity stand.
Wed, Oct 11th 2023 at 6:30 pm - 8:30 pm District Executive Meeting - DEM2
The second District Executive meeting to be held at the Christchurch Centre, Henley-on-Thames.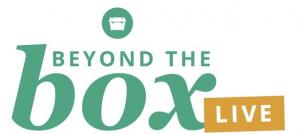 Wed, Oct 25th 2023 at 6:00 pm - 7:30 pm Shelterbox Live in Reading University
We're inviting you, our loyal supporter, to join us for an evening of exploring the world of ShelterBox.

Sat, Oct 28th 2023 at 9:15 am - 5:15 pm Rotary Foundation Seminar
Building on the success of our first Rotary Foundation conference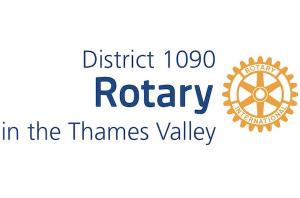 Sat, Nov 18th 2023 at 9:30 am - 11:30 am District Council Meeting - #2
A hybrid meeting being held at Christchurch Centre Henley-on-Thames