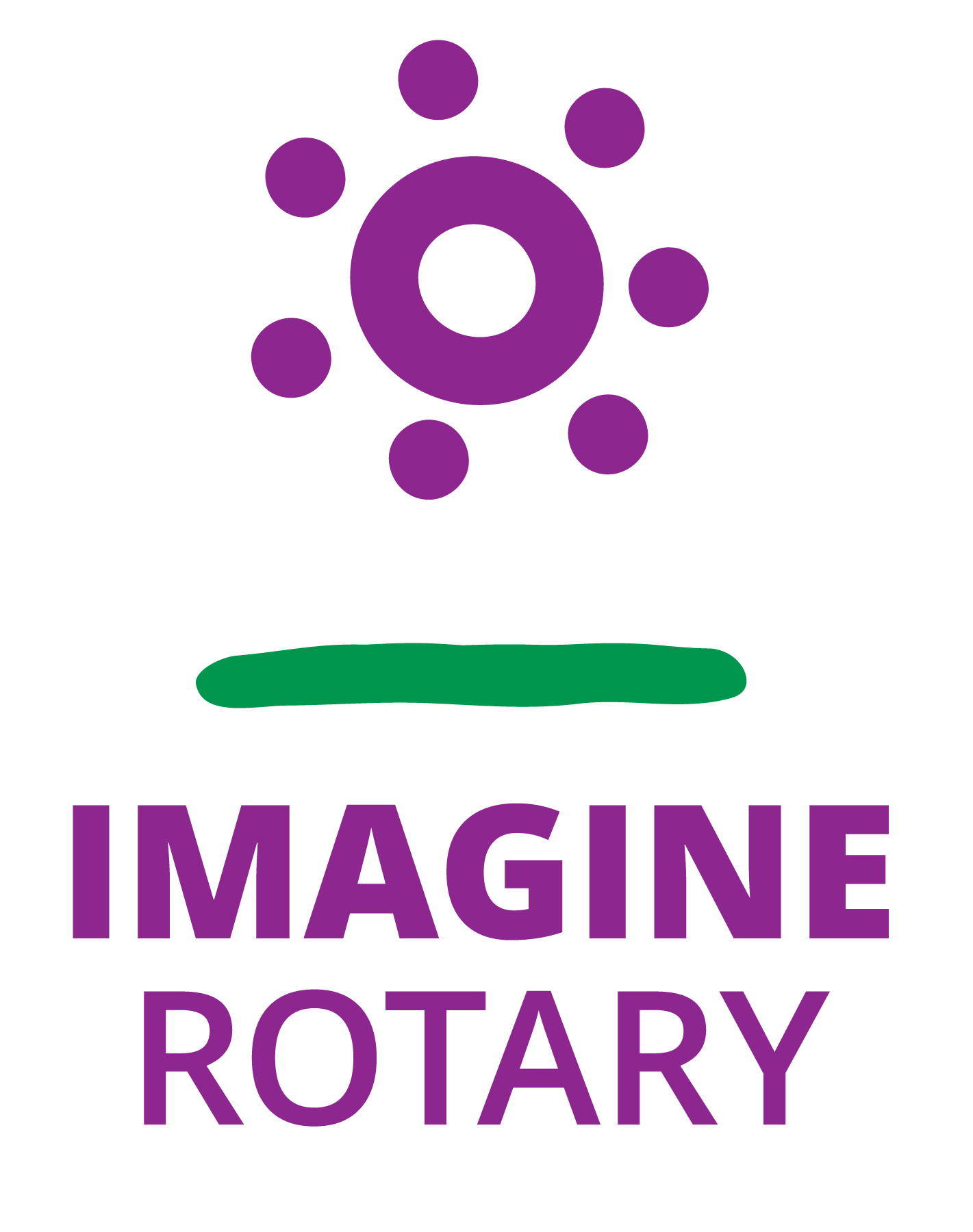 Welcome to Rotary!


We're a small, friendly, club based in Uxbridge, Middlesex, drawing on men and women from across Middlesex and Buckinghamshire who want to make a difference.
If you think of Rotary as a dull, men-only business club, filled with elderly bores who drink sherry and eat over-cooked chicken each week, then think again.
Rotary really has re-invented itself to become relevant for the 21st century. It's a dynamic organisation which has led the way towards nearly eradicating polio and is involved in countless projects, in this country and abroad.
We are a part of Rotary International, which is the world's largest service organisation for community-minded folk.
We like to have fun, we're passionate about community by getting involved in projects - and we hate over-cooked chicken! So if you want to find out more, or if you are a visiting Rotarian who wants to join in, then please read on.......

Who are we?

Our members are enthusiastic men and women who want to make a difference, and we come from a wide range of backgrounds and age groups.

We aim:
To be a force for good in and around the London Borough of Hillingdon where we seek to engage with our community

Work with others, to maximise our positive impact, always upholding high ethical standards

Support each other, respecting differences and adapting to the modern world

Play our part locally, nationally and internationally.


Interested?
Would you like to be part of Rotary? Well, get involved in one of our projects or come to one of our events or meetings. If you'd like to give us a try, then here's four ways of getting in touch:
Click on Contact Us

on the website, select

Membership and send us an email. You can also email us directly at: membership@elthornehillingdon.rotary1090.org
Simply pop in to see us on a Wednesday evening at Uxbridge Golf Club (postcode UB10 8AQ). We meet in the bar from 7pm for 7.30pm.
If you're a visiting Rotarian, please contact Justin and Janet Tyas by email to: attendance@elthornehillingdon.rotary1090.org - ideally by the close of play on Monday. We'd love to welcome you.

We look forward to meeting you and guarantee that you'll receive the warmest of welcomes.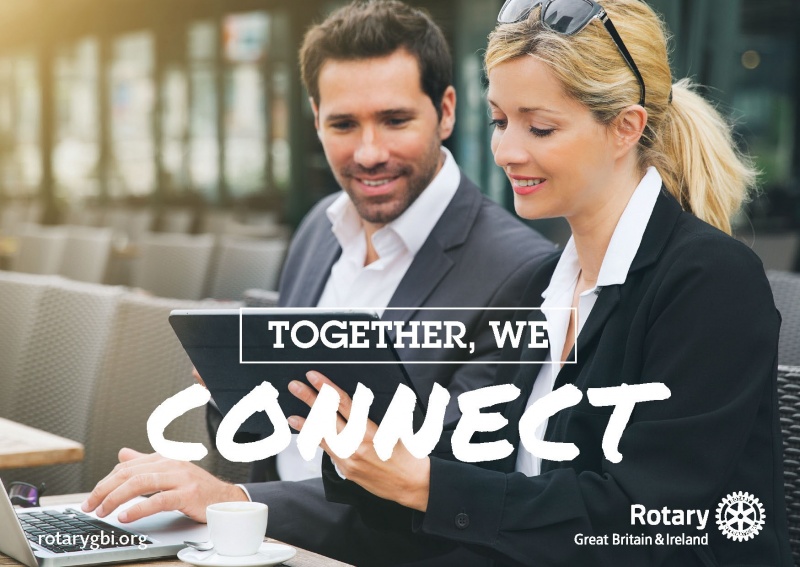 Keep scrolling down for details of forthcoming club meetings, a map with details of where to find us, and also links to our Facebook and Twitter feeds.
We like to get involved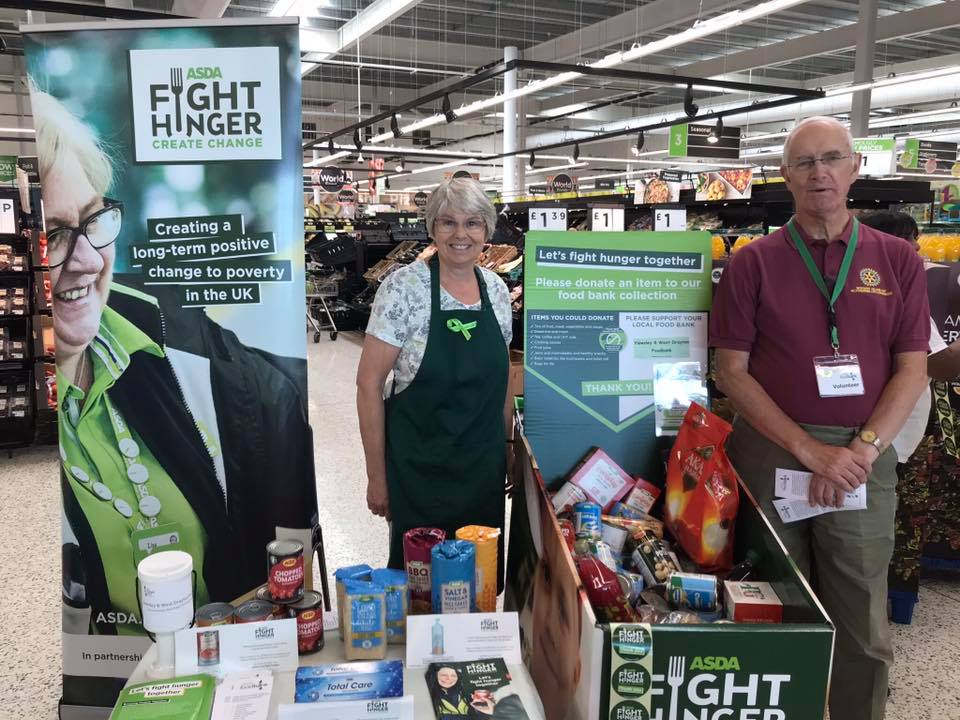 Rotary is all about service above self, and that means being active within your local community.
For example, we work closely with the Yiewsley & West Drayton Foodbank which serves a large part of the London Borough of Hillingdon.
They are part of a nationwide network of foodbanks, supported by The Trussell Trust, which is working to combat poverty and hunger across the UK.
We help them on supermarket collection days, and during the COVID-19 pandemic, Rotary club members donated £1,850 to the Foodbank - this was the money the Rotarians would have paid for the meals at their weekly meetings, which were suspended in March 2020 because of the lockdown.
Also during lockdown, thanks to the efforts of one of our Rotarians, we persuaded friends and family to sew and provide laundry bags, as well as toiletry bags for front-line health workers. A total of 1,747 bags were distributed.
We work with the Michael Sobell Hospice at Mount Vernon Hospital in Northwood to support their annual fund-raising bike ride, and three times a year, our club helps the Ruislip-Northwood Old Folks' Association with their Sunday afternoon teas for lonely and isolated people at the Tudor Club in Eastcote. This includes providing food, transport, and even entertainment!
Every summer we work with our friends at Uxbridge Rotary Club to support them with on-the-day organisation of the popular Autoshow, which has been running since 1984 and raised £619,000 for good causes.
And every Christmas, we work with Bishop Ramsey School in Eastcote towards the Rotary Shoebox scheme which provides festive presents and essentials to disadvantaged children in Eastern Europe.
There is much more we would like to do - and the more Rotarians who join us, the more we can do.
One of the projects we are working towards in 2021-22 is helping Hillingdon to become more dementia-friendly working closely with the Hillingdon Dementia Action Alliance. We have also been raising money as part of the Covax scheme to help fund Covid vaccinations in developing countries.

We enjoy raising money to help charities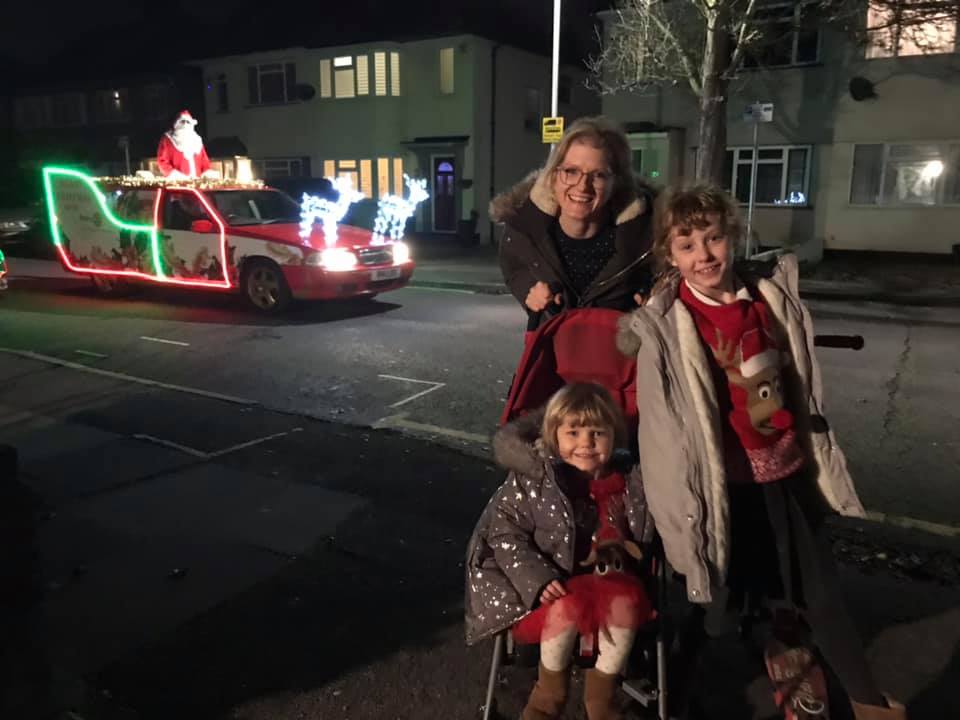 Every year we devote all of the proceeds of our annual Charity Golf Day to a single charity. In 2019, the last golf day before the Covid lockdown, we raised money for the National Autistic Society, and prior to that we fund-raised for the Teenage Cancer Trust. Previously, we have also supported the London Air Ambulance. It costs the air ambulance £10,000 to operate a day - £10 million a year. So our cheque will cover just over one emergency helicopter trip!
One of our biggest fund-raisers each year is the annual Christmas Santa collection around the streets of Ickenham and Hillingdon. It has become a tradition over many decades. We have added to that sum by hosting supermarket collections the week before Christmas T
We also support other national charities in other ways, through fund-rasing and also educational activities, such as the BBC's Children in Need appeal in November and the Stroke Association's Check Your Blood Pressure Day, every April.
We work abroad too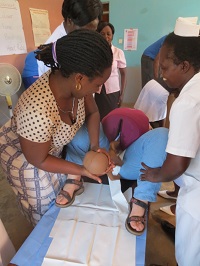 We support many international projects, directly through the Rotary Foundation, one of the world's largest private charities, but also through a variety of other international charities.
As a Rotary club, Elthorne-Hillingdon actively supports the Freda Carr Hospital and Nursing School in Ngora, Uganda, by helping to fund and sending health professionals from of our club to train medics in the country.
But one of Rotary's most significant challenge has been its role at the forefront of a global campaign to combat polio, as part of the End Polio Now campaign.
Over the last 30 years, Rotary has donated $2billion to the eradication effort and has protected over 2.5 billion children from the disease through vaccination programmes. Inspired in part by Rotary's volunteer commitment and fund-raising success, the Global Polio Eradication Initiative was launched in 1988.
The Rotary Club of Elthorne Hillingdon, chartered in 1978, has a Trust Fund which is a registered charity (No.1032574).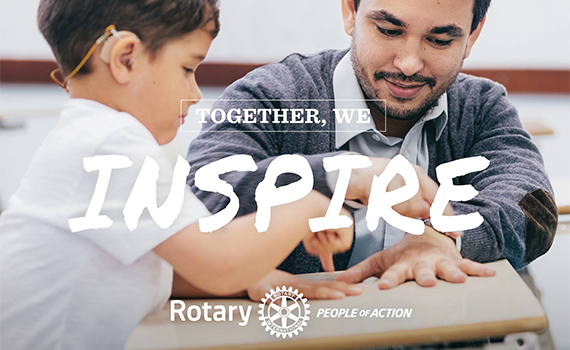 Rotary is about all ages
Rotary in Great Britain and Ireland (RIBI) runs a number of nationwide competitions for young people - entries are organised locally by clubs. with winners going forward to area, regional and eventually national finals. This iincludes public speaking and cookery competitions, as well as technology tournaments.
Elthorne-Hillingdon works closely with Northwood School to develop an Interact Club for secondary school children aged between 12 to 18-year-olds. This is a young people's service club, which has raised thousands of local charities, and provides them with the leadership skills for the future.
Rotarians from the club work with other schools in the London Borough of Hillingdon by helping with reading and also careers sessions.
In September 2020, the Rotary club launched the Brunel University Rotaract Club which is at students of the Uxbridge-based university.
Rotaract clubs bring together people aged from 18 to exchange ideas with leaders in the community, develop leadership and professional skills, and have fun through enterprising activities. In communities around the world, Rotary and Rotaract members work side by side to take action.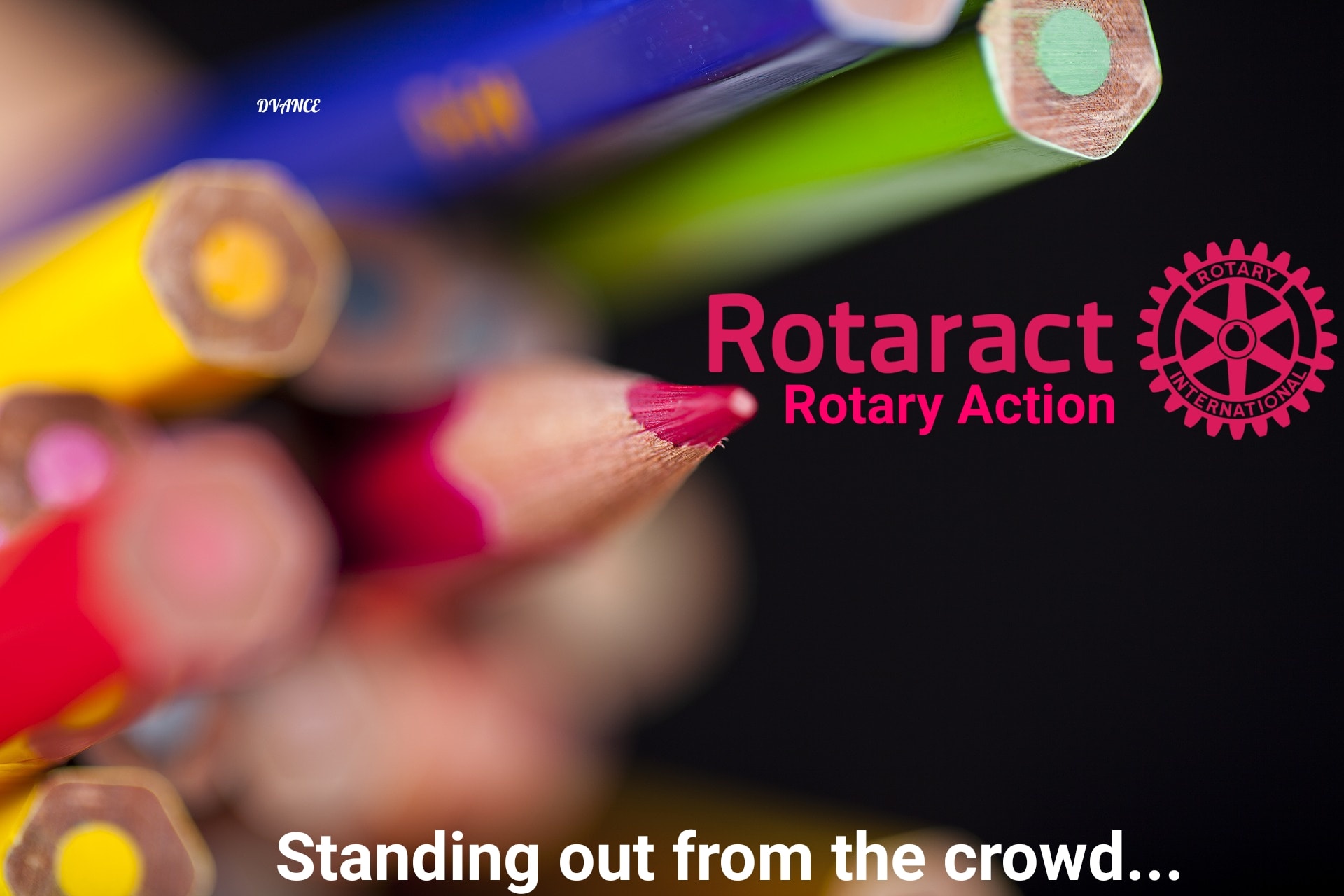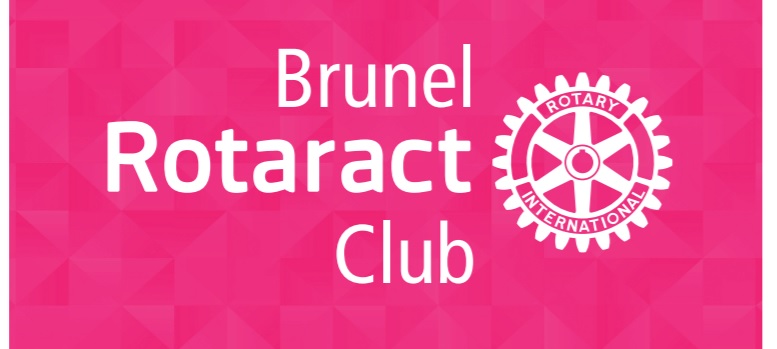 Join our weekly walk
Rotary is about having fun and socialising, so why not join us on a Sunday morning for our weekly walk?
Every Sunday, we gather at either at the Ruislip Lido cafe or the Rickmansworth Aquadrome car park for a leisurely mile-and-a-half to a two-mile stroll. Then we get down to the important business - coffee and a chat!
To find out where we're walking this week and let us know you're coming with us, drop us a line using the Contact form dropdown and select Weekly Walk.
We look forward to seeing you.