Completed meetings and events 2018-2019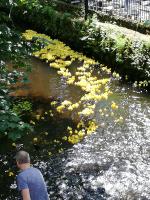 Sat 15th June 2019 Charity Duck Race 2019
The Duck Race has finished. 2000 ducks went off from the bridge at Gavin's Mill. There were 10 winning ducks 1213, 195, 865, 816, 1246, 396, 672, 88, 617, 684. Thanks to everyone who supported the event. We are already looking forward to next year.
read more...
Tue 30th April 2019 Primary School Quiz 2019
This year's competition was won by Killermont Primary who went onto represent Allander Rotary at the District Competition on 21st May where they came a very creditable 5th (of 21 schools).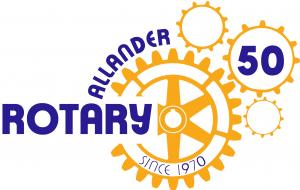 Mon 18th February 2019 50 Year Logo Competition
A school competition to design a logo for Allander Rotary's 50 year celebrations in 2020.
Prizes were awarded to the top three entries which all came from 3rd year pupils at Douglas Academy.
calendar
district events
local events